Family eBike Tour - Children ride FREE!!!
Redeemable: Saturday, Jun 5, 2021 - Monday, Feb 28, 2022
Like challenge - take a ride to the top of Grant Peak, 800 meters above sea level overlooking just about all of the Wakatipu Basin. 'Ride to the Sky' - great eBike experience for all family! Or choose an alternative eBike tour for beginners 'Ride Queenstown'. A mixture of flat windy trails and hill climbs is perfect day activity for a family. Pay for adults and children ride for FREE. Minimum height is 156cm, and bike attachment is available for 4-9 y.o. kids. Contact us directly through email, txt or call with an enquiry of this Special Deal.
Contact Us Physical Address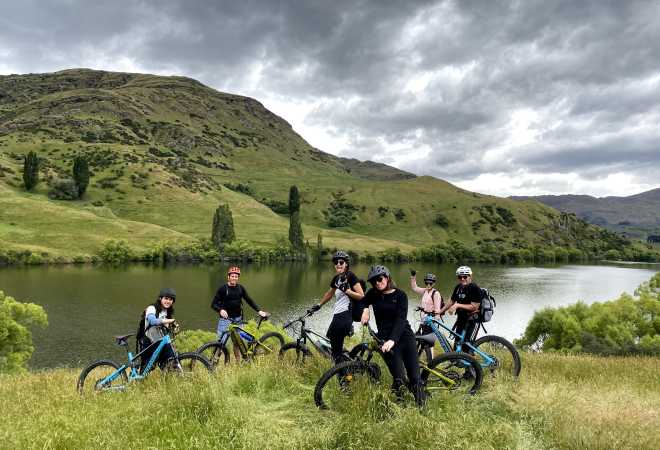 Scenery guided eBike Tour Ride Queenstown