One of DQ's core functions is to promote Queenstown directly to consumers in the domestic and Australian markets to drive visitation during the autumn and spring shoulder seasons. We also promote our place throughout the winter season and maintain 'always on' activity that aims to keep Queenstown top of mind for travellers throughout the year.
Find out more about some of our previous and current campaigns here, and keep an eye out for Special Remarks updates on up-coming activity to leverage.
Domestic Winter Campaign 2020
The DQ Domestic Winter Campaign launched on Sunday 31 May across TV, Social & Digital.
The campaign and hero video assets were created to capture that 'lockdown wanderlust' that many kiwis felt as restrictions hit. During lockdown, we found a renewed appreciation for the simple things in life, like being able to explore, discover, enjoy freedom and togetherness again.
And now that Kiwis are free to do this in their own backyards, what better place to adventure and explore, than Queenstown. Queenstown offers the perfect cure for all that we've been missing: wide open spaces, natural beauty, endless adventures and a vibrant, social destination.
The campaign video assets will be live for 1 week on national TV (Sunday 31 May–Sunday 7 May) and a total of 3 weeks on social and digital channels. After this, we will still be pushing 'Book' ads via social and digital so it is important to keep your listings updated.
DQ has created a Toolkit for DQ Members and uploaded to Dropbox. In the toolkit you'll find:
Campaign Strategy and Structure
Winter Key Messages
Hero video assets in various cutdowns and formats
Hero imagery assetsincluding winter activities, ski and après ski focussed content relating to a range of audiences such as families, couples and youth
License Terms for the suite of visual assets provided by DQ
How to get involved
Share the video launch post from our FB page or post any of the assets provided in the Visual Assets folder across your channels.
Target Audience: New Zealanders, 20+, based in AKL, CHC, Otago and Southland.
Any questions on campaign assets or messages, please email rubys@queenstownnz.nz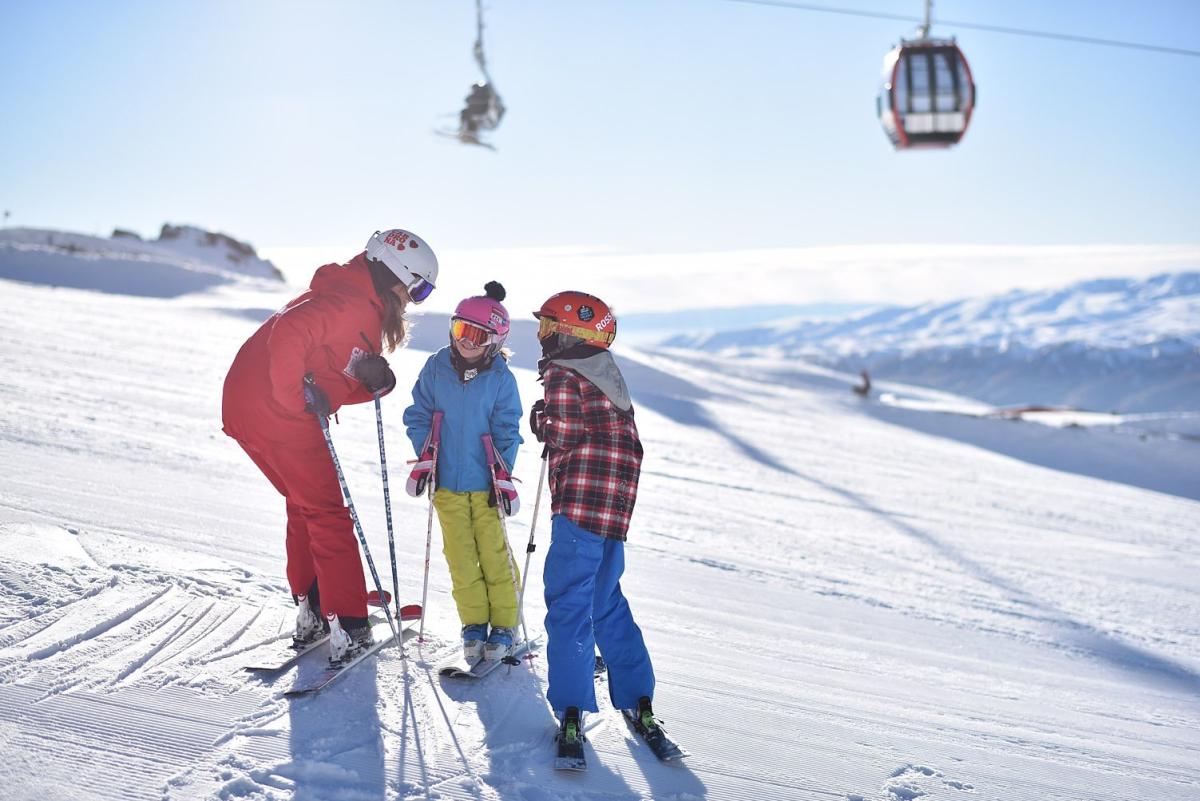 Autumn 2018 MiNDFOOD Collaboration
DQ has teamed up with MiNDFOOD magazine for another domestic autumn campaign, based on telling the stories of Queenstown through the eyes of locals.
In partnership with DQ, MINDFOOD's editorial team has produced a gorgeous special travel feature in the March issue that tells the story of Queenstown's wine, food, landscapes and diversity through the people that call this place home.
Our aim is to highlight the experiences available to visitors in autumn, and to position Queenstown as a wonderful place to visit at this time of year in line with our overall strategy to grow demand for the shoulder seasons.
Take a look at campaign assets via the links below:
The campaign includes three videos which will be promoted via social media to deepen viewers' experience in Queenstown. Follow Christopher Keys, Kate Fluker and Gary Livesey on a Queenstown journey.
Download the MiNDFOOD Special Travel Feature
View a sample of the campaign Out of Home placements
View the campaign landing page on www.QueenstownNZ.nz/journey
Find all of the autumn stories via the landing page, however we have selected a couple of options to view here:
Kate Fluker's Top 6 Autumn Trails in Queenstown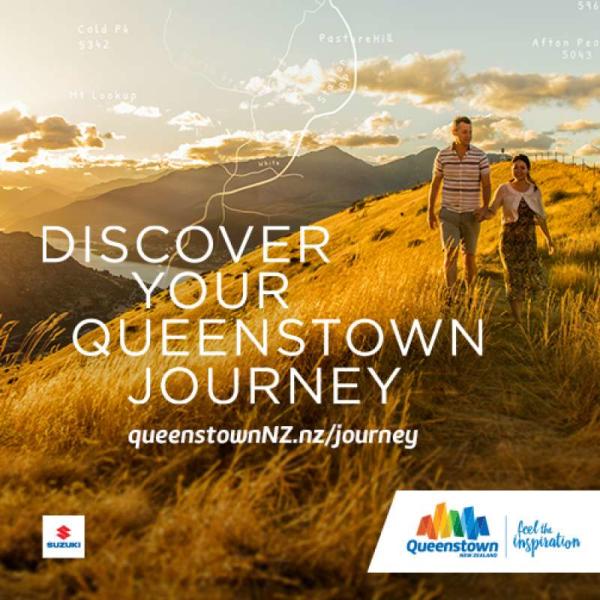 Spring Ski 2017: Our Town, Your Town III
DQ extended an invitation to Australians to visit Queenstown for a spring snow holiday in the latest instalment of its ski campaign activity. The campaign was the third instalment in 2017's ski marketing program, built on the "OurTown, YourTown" story concept and highlights the unique features of spring in Queenstown through a playful video edit for social media.
The campaign reinforces the ease of access for East Coast Australians, and that Queenstown is the premier alpine destination in the heart of New Zealand's Southern Alps.
Target audience: Australians aged 20-45 living on the eastern seaboard.
Video-based campaign distributed via Facebook highlighting fun spring ski conditions, vibrant apres ski and nightlife and a huge range of activities to fill longer warmer day light hours with fun.
The video edit was followed by articles and content on QueenstownNZ.nz expanding on the reasons Australians should visit in spring. The audience that engaged with the video edit was re-targeted with this content.
The campaign was also supported by the DQ Media Programme, and Tourism New Zealand.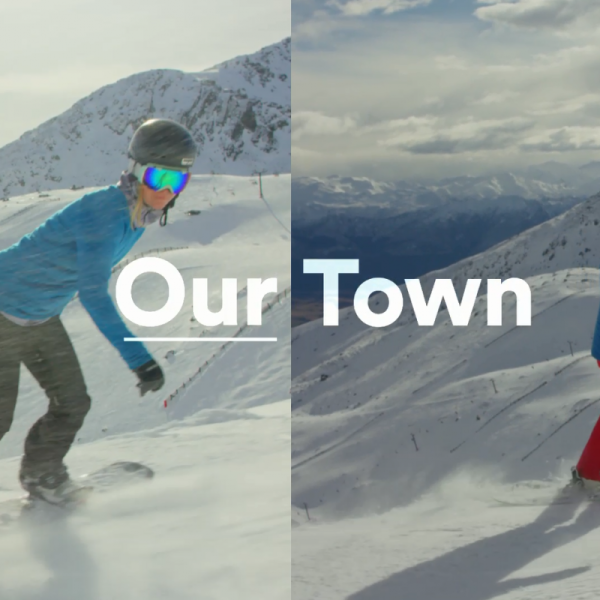 Ski Pre-season: Our Town, Your Town II
In May, DQ followed up with a pre-season ski campaign harnessing the power of user-generated content to showcase the winter experiences on offer in Queenstown both on and off the ski fields.
Video and photos were collected from DQ's social media channels and curated into action-packed clips inviting Australians to create their own Queenstown winter experience under the overarching campaign premise Your Town, Our Town - Queenstown.
Research from Google suggests online travel videos are influential in travel planning with 61% of leisure travellers surveyed stating that video content was a deciding factor in choosing a destination to visit (source: Google Travel Survey 2014).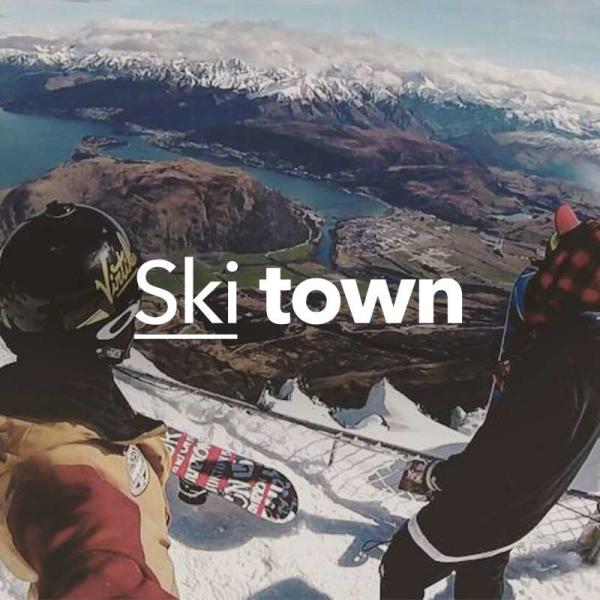 Ski Earlybird 2017: Our Town, Your Town I
In February 2017 DQ launched the first instalment of its 2017 ski campaign activity, aiming to grow the number of Australian ski visitors during the core winter season. The premise of the overall ski campaign for 2017 is the OurTown, Your Town concept which puts the visitor experience front and centre.
Key messages included highlighting Queenstown's location, ease of access from the Australian eastern seaboard, the world class ski areas, food and wine, accommodation range and vibrant range of activities available off-mountain.
The target audience were Australians on the Eastern seaboard with direct air access to ZQN (Sydney, Brisbane, Melbourne, Gold Coast) aged 20-45 who are single or couples without children, travelling with a partner or friends.
They are first-time or beginner skiers and snowboarders who like to plan in advance but keep some flexibility in their itinerary.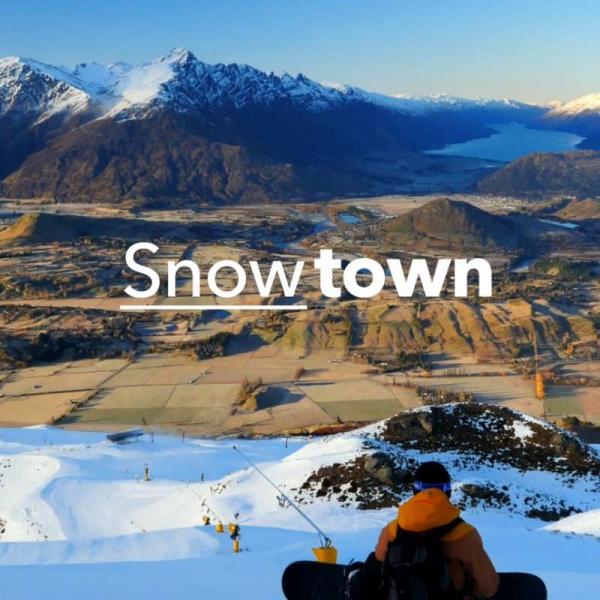 Autumn 2017: MiNDFOOD Takeover
For autumn 2017 DQ leveraged a partnership with well-known magazine MiNDFOOD to build on the autumn revitalisation concept for the domestic market. The concept positions Queenstown as the perfect destination for a rejuvenating pre-winter break.
Target audience: professional women in fly and drive markets (Auckland, Wellington, Christchurch and the Central Otago/Southland drivezone.
Leveraged the power of storytelling to connect with and inspire audiences. Key messages included Queenstown's world class wine, food and shopping, its internationally renowned wellness and lifestyle options, the energy of Queenstown and our vibrant and cosmopolitan atmosphere easily accessed by domestic visitors.
The Queenstown takeover issue of MiNDFOOD magazine featured nearly 200 pages of Queenstown content across its travel, fashion, health and community 'chapters'. It included a directory advertising opportunity extended to DQ members.
The campaign was also supported by the DQ Media Programme.