One of DQ's core functions is to promote Queenstown directly to consumers to drive visitation during each of our seasons. We deliver high impact campaigns and maintain 'always on' activity that aims to keep Queenstown top of mind for travellers throughout the year.
Find out more about some of our previous and current campaigns here, and keep an eye out for Special Remarks updates on up-coming activity to leverage
Home of Adventure Spring Summer Domestic Campaign
Destination Queenstown launched its latest domestic campaign on 18 October 2020, unveiling the region's Home of Adventure brand and giving Kiwis plenty of reasons to visit during the long days of spring and summer.
The 10-week campaign, one of the largest ever for Queenstown in the domestic market, rolled across primetime television, online, social media, outdoor billboards in Auckland, Wellington and Christchurch, and through the travel trade, featuring the 'Home of Adventure' video.
The premise of Home of Adventure is that Queenstown inspires visitors to go further than before, pushing their frontiers and enjoying the self-discovery and transformative effect that travel can have.
While the Home of Adventure proposition will headline the campaign, the next layer of the campaign includes six 'full funnel' targeted campaigns with videos and content highlighting each of our strategic segments for the spring and summer seasons ahead. DQ is referring to these segments as our hero adventures and they include biking, golf, adrenalin activities, family adventures and outdoor pursuits, including hiking.
DQ has created a dedicated Home of Adventure landing page as well as a landing page for each segment which is accompanied by in-depth content intended to refer potential visitors to member listings, deals and packages.
How to get involved
DQ has created a Home of Adventure Brand Book to help DQ members articulate what Home of Adventure means in their own work and to help members leverage the campaign. DQ has also put together a Campaign Toolkit, with video and social assets available to share.
The Queenstown Visual Library has been refreshed with new imagery and video assets aligned to our strategic segments that are available for download.
It's important to keep your listings and special offers up to date, and DQ encourages members to consider special deals specific to the campaign. Read about optimising your listings and loading deals HERE.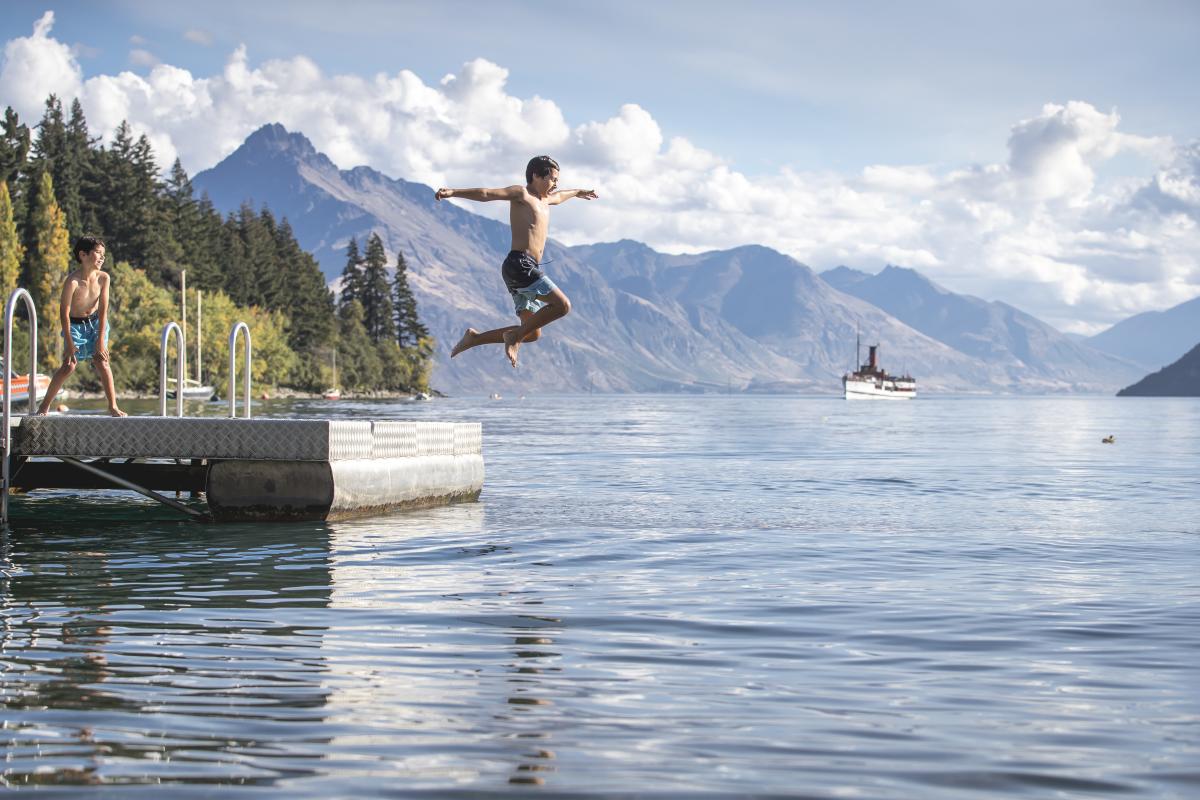 Domestic Winter Campaign 2020
The DQ Domestic Winter Campaign launched on Sunday 31 May across TV, Social & Digital.
The campaign and hero video assets were created to capture that 'lockdown wanderlust' that many kiwis felt as restrictions hit. During lockdown, we found a renewed appreciation for the simple things in life, like being able to explore, discover, enjoy freedom and togetherness again.
And now that Kiwis are free to do this in their own backyards, what better place to adventure and explore, than Queenstown. Queenstown offers the perfect cure for all that we've been missing: wide open spaces, natural beauty, endless adventures and a vibrant, social destination.
The campaign video assets will be live for 1 week on national TV (Sunday 31 May–Sunday 7 May) and a total of 3 weeks on social and digital channels. After this, we will still be pushing 'Book' ads via social and digital so it is important to keep your listings updated.
DQ has created a Toolkit for DQ Members and uploaded to Dropbox. In the toolkit you'll find:
Campaign Strategy and Structure
Winter Key Messages
Hero video assets in various cutdowns and formats
Hero imagery assetsincluding winter activities, ski and après ski focussed content relating to a range of audiences such as families, couples and youth
License Terms for the suite of visual assets provided by DQ
How to get involved
Share the video launch post from our FB page or post any of the assets provided in the Visual Assets folder across your channels.
Target Audience: New Zealanders, 20+, based in AKL, CHC, Otago and Southland.
Any questions on campaign assets or messages, please email rubys@queenstownnz.nz