While tourism brings a range of benefits to New Zealand, it's important that we manage its effects responsibly and play our part in kaitiakitanga – the guardianship of our place – to  preserve what makes it special. 
Queenstown Airport Corporation (QAC), the management company for Queenstown and Wanaka airports, has made the Tiaki Promise a key foundation of its sustainability framework to ensure visitors to New Zealand have a better understanding of our home and want to support us in taking care of it for future generations to enjoy.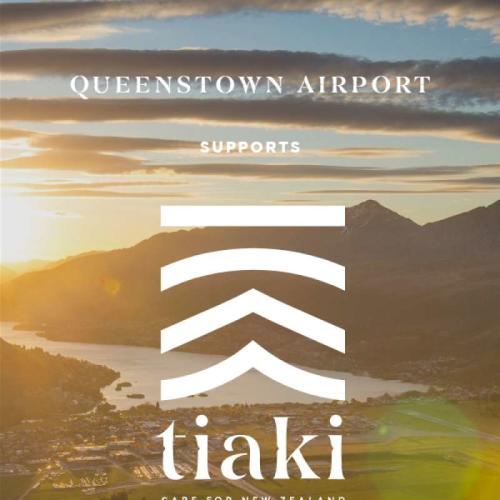 QAC provides a range of support, from running Tiaki messaging year-round on the airport's in-terminal big screens and its online channels to sponsoring key events which demonstrate commitment to the Tiaki Promise.
For major events like the Real Journeys Queenstown Winter Festival this can also include providing in-terminal event ambassadors to welcome visitors and give them relevant information.  Other airport businesses, particularly airlines, rental car and flightseeing companies, provide visitor support and information both online and in-person.
With 2.3 million passenger arrivals and departures each year and 700 staff working in 60 businesses across the airport precinct, Queenstown Airport in particular is a key touchpoint for travellers and an opportunity for locals to be visible advocates for kaitiakitanga. 
Together, the airport community reinforces the national Tiaki message as well as providing local context by connecting it to how people can travel responsibly around the Southern Lakes region.