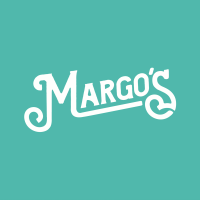 Margo's Queenstown
Bottomless Brunch every weekend
Not quite breakfast, not quite lunch - but the perfect excuse to get your weekend started with some of head chef, Matt's favourite Mexico inspired brunch creations.
WEEKEND BRUNCH MENU
To start:
Tortilla chips & salsa fresca
Choose from:
- Red chilaquiles, buttermilk fried chicken, fresh cheese, fried egg
- Sweet Chilli Prawn Quesadilla, Pineapple Salsa, Pickled Cabbage
- Jackfruit Tinga Tlayuda, Blackbean Puree, Guacamole, Coconut Yoghurt
- Chorizo and Potato Brekkie Burrito, Scrambled Eggs, Salsa Verde, Cowboy Beans
- Steak Fajita Torta, Mesclun, Guacamole, Valentina Mayo
$50 per person, pay on the day. Book your table now at margos.co.nz. Bookings & walk ins welcome!
A la carte brunch menu available for those who do not wish to bottomless brunch. 
T&C's:
Late arrivals do not incur late start time
Event Date
30 January 2021 to 27 March 2021
From: 11:00 AM to 02:00 PM
Future Events
23 January 2021
30 January 2021
06 February 2021
13 February 2021
Through
27 March 2021
Physical Address
26 Ballarat Street
Queenstown, 9300
Price Info: Bottomless Brunch $50, Brunch items priced individually for those who do not wish to bottomless brunch
Min Age: 18
Suitable for Groups? YES
Group Reservation Email: hello@margos.co.nz
Months of Operation:
January
February
March
April
May
June
July
August
September
October
November
December