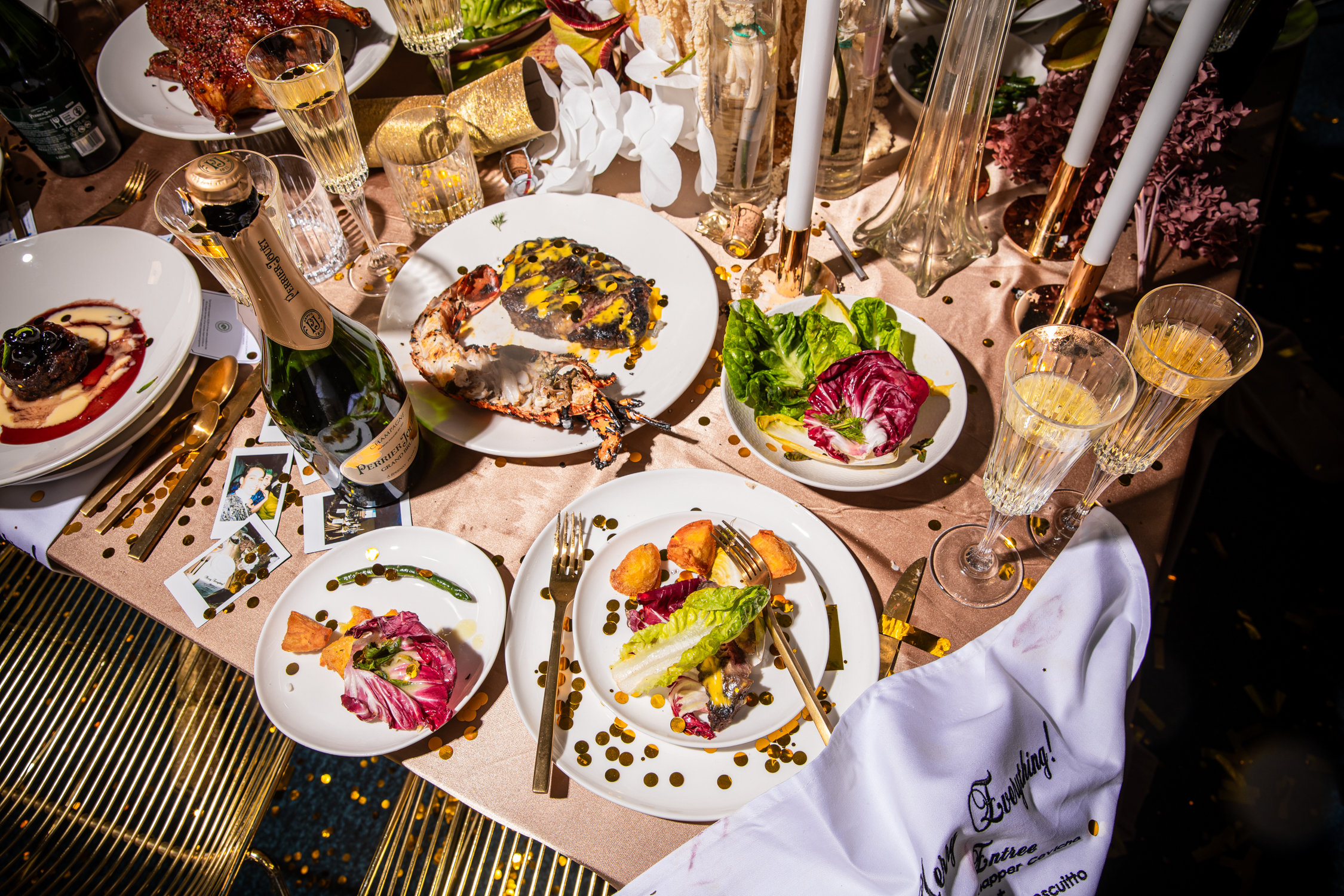 QT Queenstown
Christmas Day at Bazaar
Day is drawing near, and this jolly season, we're hosting Christmas at ours. Pull up a seat and tuck into a feast –we're talking plentiful platters and cheerful chatter, cups overflowing and every heart glowing.

Join us at Bazaar for an indulgent festive feast designed with dashes of QT quirk. Over a luxurious lunch or delectable dinner, raise a flute of Mumm Champagne to staying away from the kitchen this Christmas Day, as our talented QT culinary team have crafted a mouth-watering marketplace menu.

Enjoy all the Bazaar classics and special seasonal stations, carving up delight and spreading joy through a tour of internationally-inspired fare made with New Zealand's very best local ingredients.

Christmas Day Dining:

Lunch: 12.30-3.30pm
Dinner: 6.00-9.00pm

Come on over, up here. At QT, you'll find abundant spreads of Christmas cheer.
Venue
Bazaar, QT Queenstown
Physical Address
30 Brunswick Street
Queenstown, 9300
Price Info:

Window Seating:$269 per adult (18+) – Bazaar Marketplace + Mumm Flute + 2.5 hour alcoholic and non-alcoholic beverage package$219 per teenager (13-17 years) – Bazaar Marketplace + 2.5 hour beverage package (non-alcoholic)$119 per child (5-12 years) – Bazaar Marketplace + 2.5 hour beverage package (non-alcoholic)Infants (0-4) dine free – Bazaar Marketplace + 2.5 hour beverage package (non-alcoholic)Centre Seating:$249 per adult (18+) – Bazaar Marketplace + Mumm Flute + 2.5 hour alcoholic and non-alcoholic beverage package$199 per teenager (13-17 years) – Bazaar Marketplace + 2.5 hour beverage package (non-alcoholic)$99 per child (5-12 years) – Bazaar Marketplace + 2.5 hour  beverage package (non-alcoholic)Infants (0-4) dine free – Bazaar Marketplace + 2.5 hour beverage package (non-alcoholic)