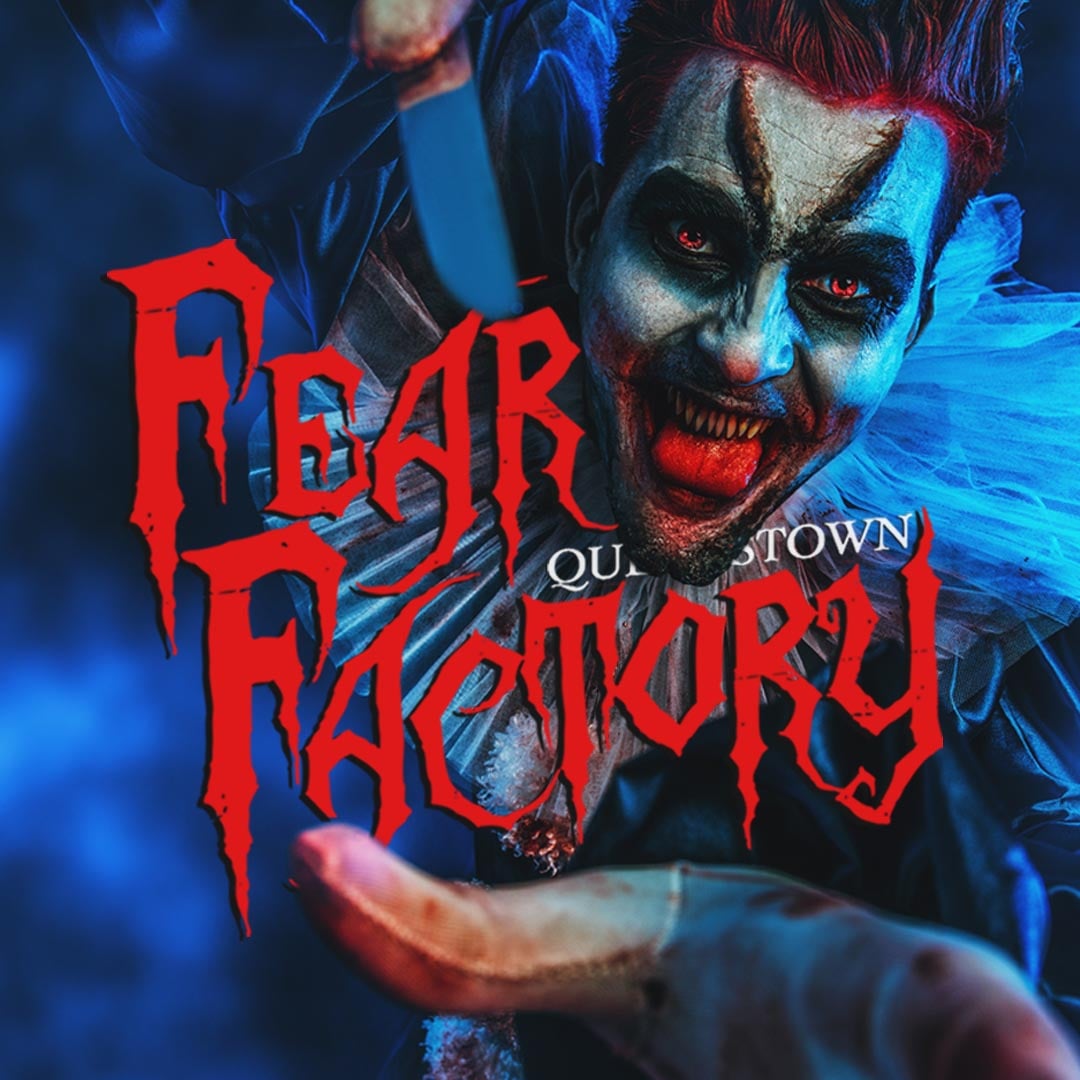 Fear Factory Queenstown
Fear Factory Queenstown, Freak Show Event
Come one, come all!
Welcome to Fear Factory Queenstown's Freak Show.
Join Fear Factory's Queenstown On Saturday 9th and Sunday 10th July and celebrate our 9th birthday.
In celebration, we are bringing our dark carnival back.
We invite you to step right up and take a glimpse at the most wicked combination of Carnival creeps.
Walk through our nightmare carnival hallways and you will be entertained and horrified
by our creepy carnival folk
Join us
Saturday 9th July - All Day - 11 am - 11 pm
Sunday 10th July - All Day - 11 am - 10 pm
Meet Fear Factory creeps.
To make a booking -
Inquire in store, 59 Beach Street, Queenstown 9300,
Book by calling us: (03) 4428 666 or
at our website -https://fearfactory.co.nz/fear-factory/deals/
Are you enough...
Event Date
09 July 2022 to 10 July 2022
From: 11:00 AM to 10:00 PM
Venue
Fear Factory Queenstown
Physical Address
59 Beach Street
Queenstown, 9300
Price Info: Adult Admission - $30 Youth Admission (7-15yrs) - $20 Family Pass (2 a + 2 y) - $80
Min Age: 7
Suitable for Groups? YES
Group Reservation Email: queenstown@fearfactory.co.nz
Months of Operation:
July