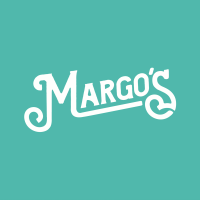 Margo's Queenstown
Margo's Bottomless Brunch - The Winter Series
Queenstown's hottest Mexican restaurant & bar does BOTTOMLESS BRUNCH this Winter!
Not quite breakfast, not quite lunch - but the perfect excuse to get your weekend started this Winter with some of head chef, Matt's favourite Mexico inspired brunch creations.
BRUNCH MENU - SATURDAY 24 JULY, SATURDAY 21 AUGUST, SATURDAY 18 SEPTEMBER.
To start:
Tortilla chips & salsa fresca
Choose from:
Coconut shrimp tacos, flour tortillas, Valentina mayo, mango drizzle, pickled cabbage (Dairy Free)
Buttermilk fried chicken, spiced waffle, candied chorizo, chipotle butter
Pastor pork belly, Johnny cake, poached eggs, hot sauce hollandaise, pineapple salsa
Wild mushroom quesadilla, smoked corn, coconut yoghurt, soy caramel (Vegan)
Green chilaquiles, roast duck, goats cheese, cactus salsa, fried egg (Gluten free)
Tickets priced per person. Once you have purchased your tickets, please email hello@margos.co.nz to book your seating time. Bookings essential.
T&C's:
Margo's Bottomless Brunch is an R18 event only
Late arrivals do not incur late start time
Event Date
21 August 2021 to 18 September 2021
From: 11:00 AM to 02:00 PM
Future Events
21 August 2021
18 September 2021
Physical Address
26 Ballarat Street
Queenstown, 9300
Price Info: Bottomless Brunch $50 + Booking Fee
Min Age: 18
Suitable for Groups? YES
Group Reservation Email: hello@margos.co.nz
Months of Operation:
April