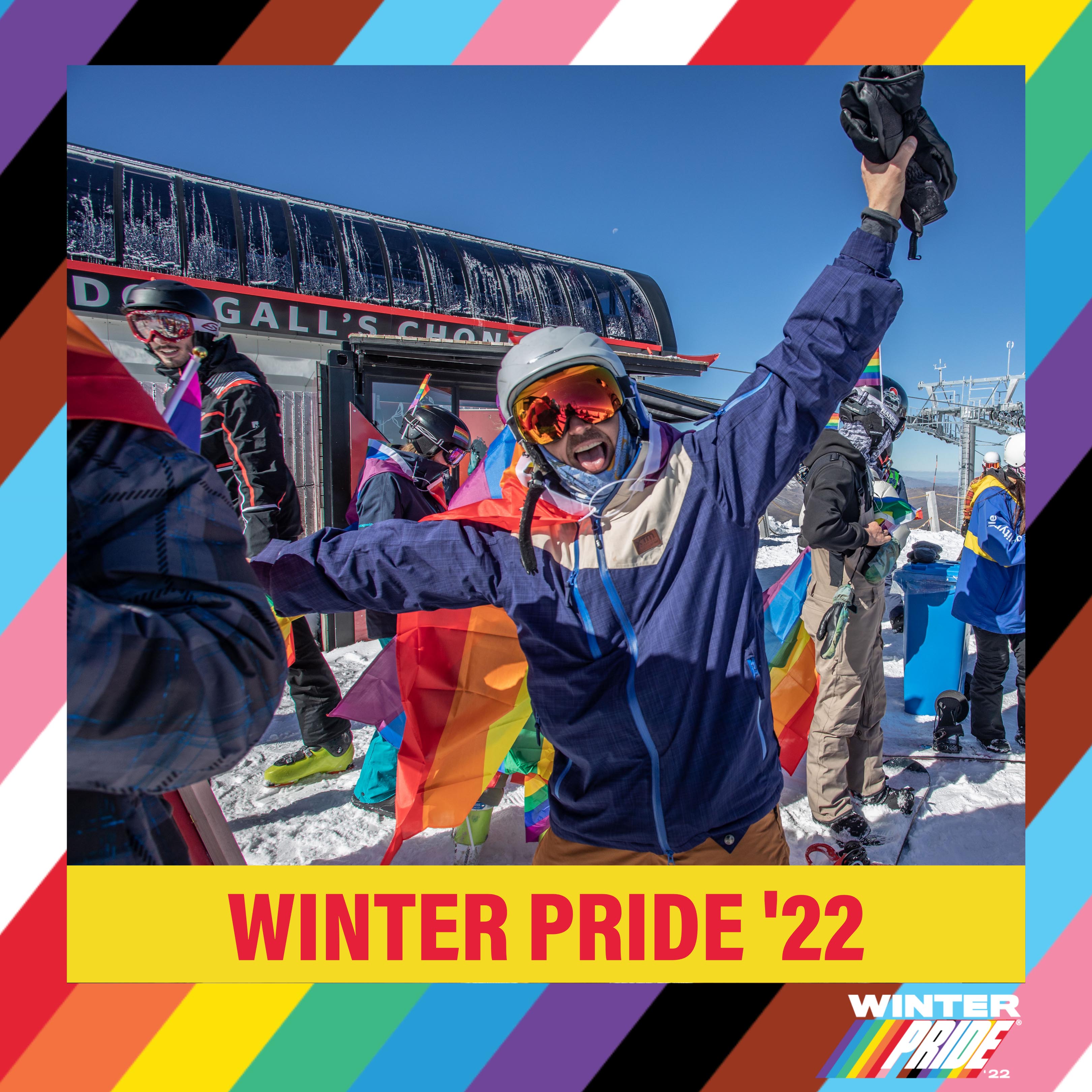 Winter Pride
Pride Ski Charity Race WP '22 - Coronet Peak
Join us for our awesome annual Pride Ski Charity Race Day at Coronet Peak as part of the on-mountain series
If you're a skier or snowboarder, join in for a great cause! This race is open to anyone, of all skill levels. It's about having fun and raising money and awareness.
This year, we're raising money or Wakatipu Youth Trust and The Spectrum Club, both awesome local charities doing great work in the youth and LGBTTQIA+ space. 
To enter the race, we ask for minimum $20 donation, but please contribute as much as you'd like or are able. We have a swag-load of great prizes to be won for participants! In 2021, we raised over $1,000 for charity, so let's see if we can top that in '22! 
The race starts at 2pm, make sure you're at the top of the slope nice and early to make sure you're ready. 
We are also working on a FUNRUN for those not as keen for a competitive, speedy race. Details out soon. Stay tuned. 
Even if you don't ski or board, come up to the slopes for coffee, lunch, or sightseeing, and enjoy the atmosphere filled with pride. 
Join one of our Pride Guides! Guided groups (for skiing or boarding) meet at 9.30am outside guest services by the Winter Pride flags. it's a great way to spend your day in the snow with mates with an expert at your side. 
And don't forget to drop in for a boogie with our DJ in our pride zone from 11.30am - 1.30pm on the main deck. Nothing like a little dance at lunchtime to get you reset and energised for a great afternoon on the snow.
Please note that your ticket to this event does not include a mountain pass, gear hire or transportation to or from the mountain. You will need to organise these yourself. 
For your mountain pass to access the lifts, go to the Coronet website.  
For a bus pass, you can add this on when you buy your ski pass on The Remarkables site. 
For ski and board hire, use the code WPRIDE22 at Browns Ski Shop for 20% off for Winter Pride guests.
-
All Winter Pride 2022 on-mountain events are subject to COVID-19 Ministry of Health Guidelines, plus regulations put in place by our mountain partners. Winter Pride 2020 takes no responsibility for any changes to, or disruptions caused by Ministry of Health guidelines and changes, and, or regulations required for safe operating of the mountains. You will be required to comply with all Ministry of Health regulation to participate in Winter Pride events. If you are sick, stay home!
Please read your terms and conditions or your mountain passes, ski hire, transport and any other costs associated with our on-mountain events carefully before you book.
For everything else you need to know about Winter Pride, visit winterpride.co.nz 
More information on Winter Pride ticketing here, including ticket windows, revolving door policies, updated information on vaccine passport and more. 
See the Winter Pride Festival Terms & Conditions here. 
For more broad info about festival operations, check out our FAQ page here. 
This event is open to anyone of any gender of sexual identity. You are welcome here. 
© 2022 South Pacific Pride Ltd T/A Winter Pride
Event Date
From: 09:00 AM to 04:00 PM
Physical Address
Coronet Peak Ski Area, Queenstown 9371, New Zealand