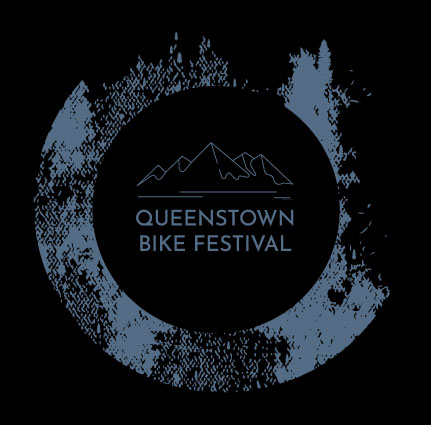 Queenstown Bike Festival - QMTBC
Queenstown Bike Festival
Our 2023 festival is jam-packed with events for everyone! Kicking off on Friday 20th January we start the festival with an epic weekend of adrenaline. Whether you want to take to the skies, the bungy, or just the bar after, we've got you covered. Starting with our Peak Vert Heli Day, we move on to the Freestyle Bungy Bike Competition (a world first!) before hosting the festival opening party at the AJ Hackett Kawarau Bridge.

On Saturday, Coronet Peak will host the legendary Coro 1200. Race peak to valley floor - whether you're an intermediate rider, hard-core downhiller, e-biker or anything in between, you're all welcome. Plus, shuttles will be ready and waiting to take you back up the hill. Once you've finished your racing or spectating, make sure you come and join us for the world-famous, 16' Pub champs at Cargo Brewery. Here, you'll see some of the funniest racing known to man - sure to be a great night!

On Sunday we'll be moving back to Queenstown for the the Skyline Queenstown Enduro and XC Race across Queenstown Bike Park and Fernhill. The weekend will wrap up with the Frame Rate Video Contest at World Bar - info on how to enter this will follow but everyone is welcome to watch.

Banish those Monday blues with some fun, family friendly events. Starting us off with kids coaching before the grass Dual Slalom (which can be done by anyone on any bike). We'll then head over to the hilarious floating Log Ride and Lake Jump Competition in Frankton Marina with food and drinks from Altitude Brewery. Remember a wetsuit or swimming togs and towel for this one!

Tuesday's kicking off with a Family Friendly Ride into 7 Mile to have a play on the Buck Land Trail. Moving on to our Pump Track Challenge we'll have kids, mens and womens categories, so everyone can get involved. Great atmosphere, great views and great competition - the Pump Track Challenge is an awesome race for dirt jump riders of all levels. Plus, we'll be finishing with an epic after party with food, drink and a DJ.


Wednesday is Slopestyle day! This event will start with coaching followed by a Kids Jam. The ladies will have their time to shine as they throw down in the Woman's Slopestyle, a discipline which has had huge progression over the past year, and the lads will be rounding up the evening showing off their skills. Atlas will be providing food on site and hosting the afterparty at Atlas Bar.


Thursday starts off with a Whip Off, but if you're looking to get in those k's we also have a group gravel ride on the schedule. The evening is wrapped up with a photo competition where the best national and international photographers show us their story of the Festival so far.

Friday, the penultimate day. We're off to Cardrona for the Super D Race before a 6pm McGazza Fest Mega Train sees the kick-off of the Legendary McGazza Fest, in honour of the late and great Kelly McGarry.

There are heaps of awesome events across the final weekend including a Chainless Race, Airbag and Mini Dream Sessions, a Dream Jump Jam, After Parties, and of course the McGazza Fest Memorial Ride. Finally, to round it all out, we're headed to a Gorge Road Jump Jam and BBQ – all ages, stages and shredders welcome!


Physical Address
Queenstown, 9300