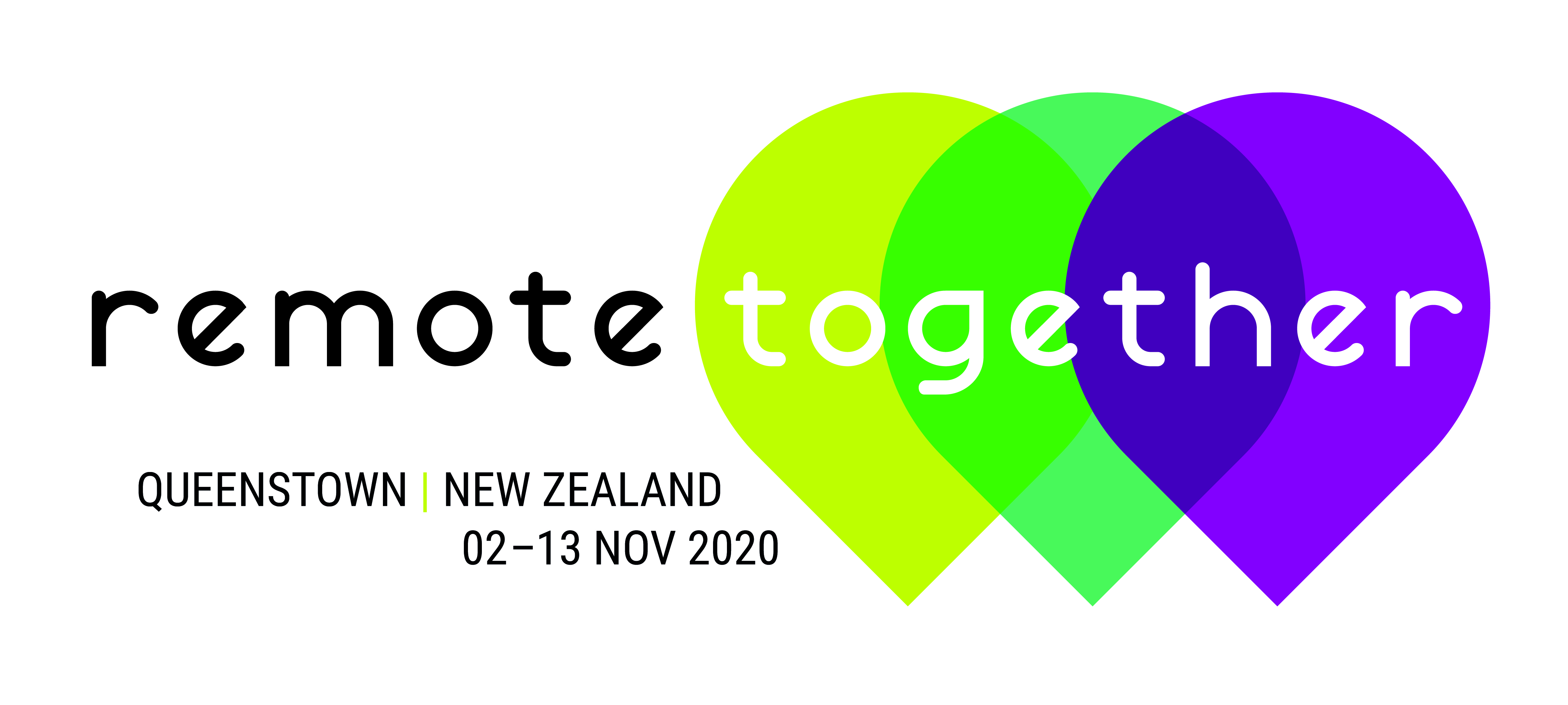 RemoteTogetherNZ
RemoteTogetherNZ
Join us for RemoteTogetherNZ! Set in the beautiful Queenstown Lakes, the inaugural festival will run 2-13 November so you can deeply explore and experience 'flexible and remote work'.

Thought leaders from across NZ and abroad will focus on how we can redesign the way we work to enhance our quality of life. And with speakers from Slack, Shopify, University of Otago, NZTE, Pukeko Pictures, Unchatter, Wipster to name a few… there is something for every stage of your remote work journey - from start-up to scale-up - whether you're a service provider, government organisation, self-employed or part of a distributed/remote team.

More than 40 activations across 20 venues will include professional development workshops, masterclasses, panel discussions, facilitated conversations, wellbeing activities, and networking events. Activations will be centred around 5 remote working themes: space | place; sustainability | regeneration; people | wellbeing; productivity | tools; creativity | collaboration.

Highlights include a workshop at Walter Peak station, co-working pop-ups on the TSS Earnslaw and at The World Bar, a deep dive 'brain gain' project, and scheduled mindfulness and wellbeing.

Free co-working hubs will be available for festival-goers to work from and collaborate over the 12 days.

Visit www.remotetogethernz.com to view the programme and to book tickets. The Earlybird All Access Pass is $175+GST and covers entry to all events and the co-working hub. Some extra activities, supplementary to the festival, are discounted. So join us and let's be remote 𝘵𝘰𝘨𝘦𝘵𝘩𝘦𝘳.


Event Date
02 November 2020 to 09 November 2020
Venue
20 venues around Queenstown
Physical Address
Queenstown, 9300
Price Info: EarlyBird All Access Pass $175+GST. General Admission $250+GST.