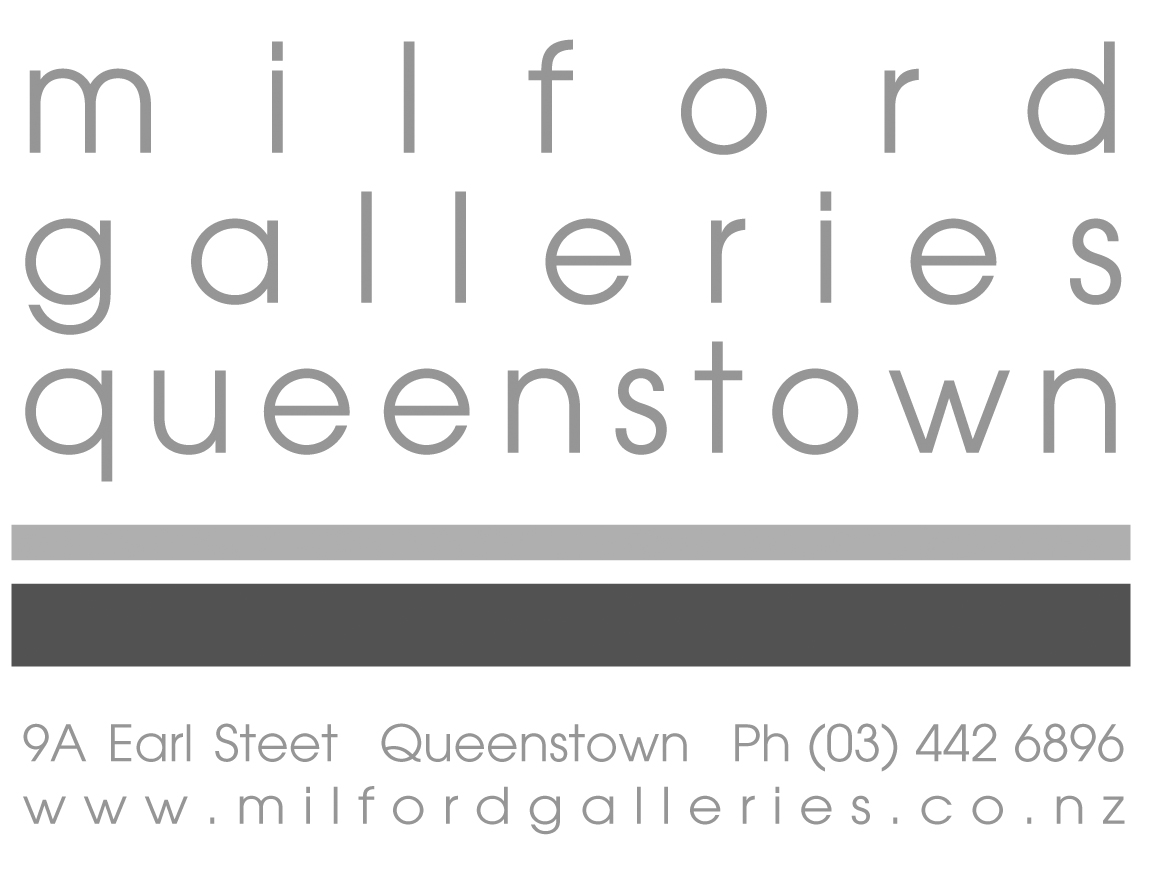 Milford Galleries Queenstown
Yuki Kihara: Quarantine Islands (2021)
In a new series of her acclaimed lenticular photographs, inter-disciplinary artist Yuki Kihara (dressed in the guise of Salome) visits the four islands around Aotearoa New Zealand where people and animals with contagious diseases were once quarantined. Salome dressed in her signature Victorian mourning dress, travels across time and develops signature narratives which unite the various histories and hidden costs, the unspoken and forgotten stories of these islands with the circumstances of now and the covid pandemic. With both conceptual and artistic rigour Kihara continues to position and investigate the history of photography and the moving image of the lenticular process with the subject of colonialism in New Zealand and (by direct implication) the wider Pacific.
Kamau Taurua Quarantine Island - 'a place where nets are set' – also known as St. Martins Island off Port Chalmers in the Otago Harbour was the first island in New Zealand used to quarantine settlers. In 1863 Scottish emigrants on the sailing ship Victory, the first of over forty vessels with passengers subsequently detained, arrived ill with smallpox and measles.
Enveloped by the landscape, standing at the water's edge, the Victorian shoulder trim fluttering in the breeze, the metaphoric remnant ribs of a vessel and the weather-worn discarded piles from a jetty to her right, Kihara reveals the past and present to be completely entwined.
Moutihe Island, the second of the quarantine islands, and located just off Waiheke Island in the Hauraki Gulf was designated in 1872 as a human quarantine station for smallpox. In 1874 it was used for scarlet fever with facilities for animals added later. At the beginning of WW1 it was repurposed as a prisoner of war camp, holding the infamous Count Felix von Lucknor and the German colonial administrators from Western Samoa captured by New Zealand forces. In 1918 it was again used as a quarantine station because of the flu pandemic. It was also a naval training base from WW2 until 1963.
In the only work where Salome is looking from the sea to the land, Kihara delivers an especially redolent, layered work where a line of Norfolk pines block access like soldiers in position above the beach or lining up on parade.
Otamahua Quail Island in Lyttleton Harbour became a quarantine station in 1875. Children with diphtheria were housed there 1879-80. It was used as a hospital during the influenza epidemic of 1907 and was a small leper colony from 1906-25 with two deaths resulting from the astonishing neglect to provide even a nurse. Detainee Sam Te Iringa from Kirikau pa who had tried to organise a strike about such negligence died there in January 1922 with Ivon Skelton (born in Apia) dying 22 October 1923, both buried on the island. It was also repeatedly used to quarantine livestock and dogs destined for Antarctica including for the Scott and Shackleton expeditions.
Reeking with poignant aloneness, a tree stump aimed like a cannon at her back, Salome remembers what has never been told.
Mokopuna Leper Island, separated from Somes Island in Wellington Harbour by a narrow 50 metre channel, is a tiny rocky island measuring only 200 x 80 metres. It became a leper colony for one Chinese man in 1903. The victim of racism – (a common stereotype of the time being that Chinese were natural carriers of disease, drug addicts and criminals) – and a misdiagnosis conflating leprosy with tuberculosis, a Cantonese grocer Kim Lee was imprisoned first on Somes Island. Other detainees on the island complained about the Chinaman in their midst, resulting in his being moved to Mokopuna Island where he lived in total isolation in a cave on the eastern side, using supplied packing crates to make furniture and some shelter with his food delivered by flying fox. And there he died March 14, 1904 after incarceration of nine months. 
Barren, surrounded by rock and the moat of the sea, Salome delivers a visual incantation in memoriam: a silent waiata tangi which roars with indignation.
The Quarantine Islands series is completed with the National Biocontainment Laboratory. Located in Upper Hutt the National Centre for Biosecurity and Infectious Disease is a multi-purpose facility specialising in animal and human health. It is New Zealand's primary emergency response centre dealing with disease outbreak, biosecurity investigation, chemical and biological threats. It is one of the key pillars, the scientific centrepiece of New Zealand's response to all such threats and occurrences.
Viewed from afar, flanked by the empty aisle of the lab, Salome looks out upon the promise of a new day with science at her back.
Event Date
06 August 2021 to 24 August 2021
Future Events
31 July 2021
01 August 2021
02 August 2021
03 August 2021
04 August 2021
05 August 2021
06 August 2021
07 August 2021
08 August 2021
09 August 2021
10 August 2021
11 August 2021
12 August 2021
13 August 2021
14 August 2021
15 August 2021
16 August 2021
17 August 2021
18 August 2021
19 August 2021
20 August 2021
21 August 2021
22 August 2021
23 August 2021
24 August 2021
Venue
Milford Galleries Queenstown
Physical Address
9A Earl Street
Queenstown, 9300
Suitable for Groups? YES
Months of Operation:
January
February
March
April
May
June
July
August
September
October
November
December