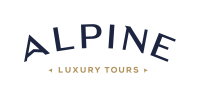 Alpine Luxury Tours
Milford Sound, Glacier and Waterfalls Heli Tour
Thinking of a Milford Sound Heli Tour? Upgrade to this multi-stop Milford Sound tour by helicopter instead for an unforgettable way to experience the must-see highlights of the South Island. Get whisked away by helicopter for a relaxing and informative boat cruise on Milford Sound followed by a snow landing on the peak of Mt Tutoko and then a stunning photo op below the waterfalls and hanging glaciers of Middle Earth that was featured in The Hobbit.
Milford Sound Cruise
This morning a transfer will be waiting outside your hotel to take you to the airport where you'll board a helicopter for an unforgettable flight to Milford Sound. Rudyard Kipling called Milford Sound the 'eighth wonder of the world' and its World Heritage status confirms its unique beauty. Your scenic flight will take you above rainforest-covered valleys, past spectacular alpine lakes and over several mountain ranges as you enjoy this world-famous area from a bird's eye view.
Descend to land at the bottom of a steep valley and from here it's a 10-minute walk to the boat harbour where your boat awaits you. This 1 hour and 40-minute scenic Milford Sound cruise will take you right up close to the dramatic waterfalls that pour down the sheer granite cliffs (close enough to get wet if you're standing on the deck!) and throughout the fiord in search of seals, dolphins and other native wildlife.
Mt Tutoko Snow Landing
After the cruise, you'll walk back to the helicopter to continue your aerial tour of Fiordland National Park, which is stunning even by South Island standards. You'll land high up on Mt Tutoko, the highest mountain in Fiordland National Park, and get out to take some photos in the snow.
Middle Earth Waterfalls 
Your last stop before returning home is in the Middle Earth Waterfalls, a memorable location used in the Hobbit movie. Descend past the blue ice of the hanging glacier and the waterfalls cascading down the huge rock faces to land gently on the valley floor for an impressive photo opportunity. This location is  simply breathtaking. The final leg of your trip will take you over the Richardson Mountain range, where you'll hear about its rich history of mining before landing back at Queenstown airport around 3pm.
Contact Us
Company:
Alpine Luxury Tours
Physical Address
Queenstown, 9349
Price:

$1,530
Includes helicopter flights with 3 landings, boat cruise and 15% NZ tax.


Includes pick up/drop off from central Queenstown hotels.


Monday:

8:00 AM - 6:00 PM

Tuesday:

8:00 AM - 6:00 PM

Wednesday:

8:00 AM - 6:00 PM

Thursday:

8:00 AM - 6:00 PM

Friday:

8:00 AM - 6:00 PM

Saturday:

8:00 AM - 6:00 PM

Sunday:

8:00 AM - 6:00 PM



Months of Operation:

Jan - Dec


Group Info:

Get in touch for a group quote.



Group Reservation Email:

lee@alpineluxurytours.co.nz



Group Capacity:

25