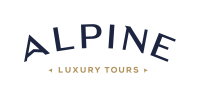 Alpine Luxury Tours
Rob Roy Glacier Day Hike - Privately Guided
Discover a dramatic alpine day hike where the landscape takes you on a journey with glaciers, waterfalls, sheer rock cliffs and snowfields.
Rob Roy Glacier is in Mt Aspiring National Park, part of Te Wähipounamu meaning 'Place of Greenstone' and is one of the special places in the world to be listed with UNESCO World Heritage status.
Take a scenic drive up and over the Crown Range, through the Cardrona Valley, follow Lake Wanaka and continue through the Matukituki Valley which leads us into spectacular Mt Aspiring National Park.
We start at Raspberry Flats, it is a short valley walk, cross a swing bridge over the West Matukituki River before a steady climb up through a small gorge alongside Rob Roy stream and journey through native Beech forest. Rob Roy Glacier itself remains hidden for most of the trail, but now and then the veil of native Beech forest slips to reveal teasing glimpses of white contrasted against the blue sky.
We are then rewarded with unobstructed views of the Rob Roy glacier hanging thousands of feet above us, as you try to capture its grandeur and tranquility
Alpine Luxury Tours  offers a door-to-door service in its fleet of luxury European vehicles including Land Rover Discovery's or Mercedes vans so you travel safely in comfort and style.
Our small team of highly qualified local guides ensure every tour is tailored to suit your interests and abilities.
The family owned and operated business prides itself on its quality travel experiences and environmental practices, recognised by New Zealand tourism's official quality assurance organisation Qualmark with a silver rating.
On our return we will stop in Wanaka and enjoy the lake front.
Distance: 10km return, moderate 3.5 to 4 hour return hike Rating: Easy to moderate (some uphill walking)
Contact Us
Company:
Alpine Luxury Tours
Physical Address
Queenstown, 9300
Includes hotel return transfers, private guide and private vehicle. Additional: Picnic Lunch


Includes hotel return transfers


Monday:

8:00 AM - 7:00 PM

Tuesday:

8:00 AM - 7:00 PM

Wednesday:

8:00 AM - 7:00 PM

Thursday:

8:00 AM - 7:00 PM

Friday:

8:00 AM - 7:00 PM

Saturday:

8:00 AM - 7:00 PM

Sunday:

8:00 AM - 7:00 PM



Months of Operation:

January, February, March, April, October, November, December


Group Info:

We can offer private tours for groups of up to 19 people in 3 vehicles.



Group Reservation Email:

lee@alpineluxurytours.co.nz



Group Capacity:

19