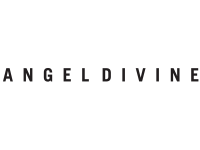 Angel Divine
Angel Divine has been a fashion institution in Queenstown since 1997, and is a high-end designer boutique where selected New Zealand and international fashion brands come together in an inspiring and ever changing environment.
Angel Divine showcases designers Zambesi, Nom*d, Karen Walker, Kate Sylvester, Juliette Hogan, Marle, P.E Nation, Deadly Ponies, Meadowlark, Yu Mei, New Lands and many more.
Shop online and get free shipping on all New Zealand orders. Laybuy and Afterpay available.
Searle Lane, Queenstown
Contact Us
Company: Angel Divine
Physical Address
3 Searle Lane
Queenstown, 9300
Open For Business : Yes


Monday : 10:00 AM - 5.00 PM
Tuesday : 10:00 AM - 5.00 PM
Wednesday : 10:00 AM - 5.00 PM
Thursday : 10:00 AM - 5.00 PM
Friday : 10:00 AM - 5.00 PM
Saturday : 10:00 AM - 5.00 PM
Sunday : 10:00 AM - 4.00 PM


Months of Operation : Jan - Dec