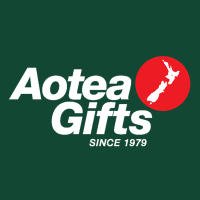 Aotea Gifts
China Marketing Services for NZ Tourism Companies
Overview:
Aotea Gifts has 40 years marketing knowledge to travellers choosing New Zealand as their chosen destination.
We have an in-depth knowledge of the main travel markets and the home countries of those tourists.
We have strong relationships with the Outbound travel industries from those countries and actively market to them.
We want to help you target new opportunities, raise the awareness of your brand and in turn create additional revenue.
---
Our marketing services can include:
Sales calls in the Peoples Republic of China, Greater China and Southeast Asia to market the products through face-to-face interaction with key/target travel agents.
Key markets: China (Shanghai, Beijing & Guangdong), Singapore, Hong Kong, Taiwan, Indonesia, Thailand, Malaysia, the Philippines
Establish working relationship with key outbound agents for direct selling of products to end users; via their specialized channels
Sales training for outbound agent front line staff
Develop and provide advice / feedback on marketing materials in Chinese (proof reading and translation)
Provide latest information of travel trends and market intelligence for strategic planning
Provide feedback on products from travel trade in markets for continuous product and service improvement or adjustments to meet changing market needs
---
The Team:
Donald Hanson - Director, Aotea NZ Holdings Ltd
Donald leads Aotea Group's marketing, online strategies, and helps with Aotea's manufacturing entities.
Donald previously spent a decade in London where he worked at several multinational companies as a Project & Development Manager
Education:
BCom, University of Otago.
---
Ivan Chan - General Manager, Aotea NZ Holdings Ltd
Ivan has worked with the Aotea Group since 2011. He has been instrumental in building the relationships with travel agencies and other travel mediums in the Peoples Republic of China, Greater China and Southeast Asia.
Ivan is often visiting the key outbound tourism points to New Zealand. Ivan has a strong network and relationship across many countries.
Previous Work:
Tourism New Zealand, Market Development Manager, HK and Southern China. Ivan worked with Tourism New Zealand from Oct 2001 until August 2011. He was instrumental in the development of Outbound tourism from Southern China to New Zealand. Ivan leads the training of many of the Chinese Guides to New Zealand.
Walt Disney Parks & Resorts USA. Sales Manager. Ivan work focused on the sales of Walt Disney hotel room nights, theme park admission tickets & cruise line products in the USA
Education:
MBA, Hong Kong University of Science & Technology
A. (Hons) Degree in Tourism Management, Hong Kong Polytechnic University.
---
Alice (Jiajia) Wang - Consultant to Aotea NZ Holdings Ltd
Alice is from Harbin, Peoples Republic of China. Alice spent a number of years in the UK before a stint back in China before immigrating to New Zealand in 2011.
Alice worked for Aotea Gifts from 2012 until 2017. Alice quickly progressed to be the Store Manager of Aotea Gifts Auckland for four years.
Since 2017 Alice has been focused on her family.
Previous Work:
2010-2011 Project Coordinator, Confucius Institute for TCM, London Southbank University, UK.
2008-2010 Chinese Language Project Lecturer / Coordinator, School of Chinese Language and Literature Beijing Foreign Studies University, China.
2007-2008 Government Sponsored Overseas Chinese Language Teacher. London La Retraite Roman Catholic Girl's School, UK
Education:
Bachelor of Arts, Harbin Normal University.
---
Contact: Aotea New Zealand Limited
Phone: +64 9 375 5003 Email: info@aoteanz.com
Contact Us
Company: Aotea Gifts
Physical Address
8 Cow Lane
Queenstown, 9300