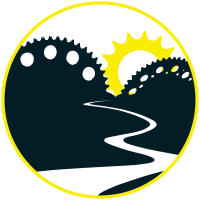 Better By Bike
Standard Bike Hire: Best Day Ever - Queenstown
Here at Better By Bike our goal is to set you up for the Best Day Ever! When you get here, we'll get you ready with all you need to get out and discover the trails, including the best advice, great maps and support during the day if you need it.
Kiwi-owned and operated, Better By Bike is located right by Lake Whakatipu at the Hilton Jetty, with direct access to the Queenstown trails.  From our shop the trails branch out in all directions - you can head around the Peninsula, out to Jacks Point or around Lake Hayes.
As a self guided tour, you'll get to ride at your own pace and embrace the outdoors - and maybe get a little exercise along the way.  The trails are beautifully scenic, great for everyone to enjoy!
We also offer pickups from key locations over all the trails, which you can organize on the day as you go for ultimate flexibility. Best Day Ever!
Contact Us
Physical Address
The Hilton Jetty, 72 Peninsula Road, Kelvin Heights
Queenstown, 9300
Price:

$75
Standard Bike Hire: $75 Full range of kids options available- Just ask!


Monday:

09:00AM - 17:00pm

Tuesday:

09:00AM - 17:00PM

Wednesday:

09:00AM - 17:00PM

Thursday:

09:00AM - 17:00PM

Friday:

09:00AM - 17:00PM

Saturday:

09:00AM - 17:00PM

Sunday:

09:00AM - 17:00PM



Holiday hours:

09:00/17:00


Group Info:

Group bookings available up to 50pax



Group Reservation Email:

info@betterbybike.co.nz



Group Capacity:

50