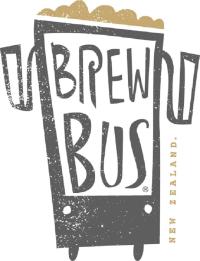 Brewbus
Queenstown Brewery Tour and Tastings with Lunch
Craft beer is blowing up in Queenstown and it's your time to discover it! At the start of your tour, sit down for a delicious set lunch, naturally paired with some fine local craft beer to set your tastebuds on a tailspin. You will then delve deep into the Queenstown brewery scene as you visit four beer hotspots. Each brewery boats magnificent views and of course, the beer is full of flavour. Opening their doors for the tour include Altitude Brewing, Searchlight Brewery, Canyon Food and Brew Co and Lake and Wood Brew Co in Arrowtown. All the beer masters are eagerly waiting for your arrival to share with you their stories and secrets behind their craft, you will enjoy a behind the scenes look at one working brewery. This is a great tour that combines the best people, beer and scenery!
Contact Us
Company: Brewbus
Physical Address
C/- Rachael Wilson
Dalefield
Queenstown, 9371
MinPrice: $170
Per person


Travel in safety and style in our air conditioned van


Monday : 8.00AM - 8.00PM
Tuesday : 8.00AM - 8.00PM
Wednesday : 8.00AM - 8.00PM
Thursday : 8.00AM - 8.00PM
Friday : 8.00AM - 8.00PM
Saturday : 8.00AM - 8.00PM
Sunday : 8.00AM - 8.00PM


Group Info: A Brewbus group tour or experience is about the whole journey from beginning to end. Our passionate brewers are so excited to share their creations with our groups and our expert guides and hosts make sure that the day or evening is fun, informative and relaxing for all.


Group Reservation Email: info@brewbus.co.nz


Group Capacity: 11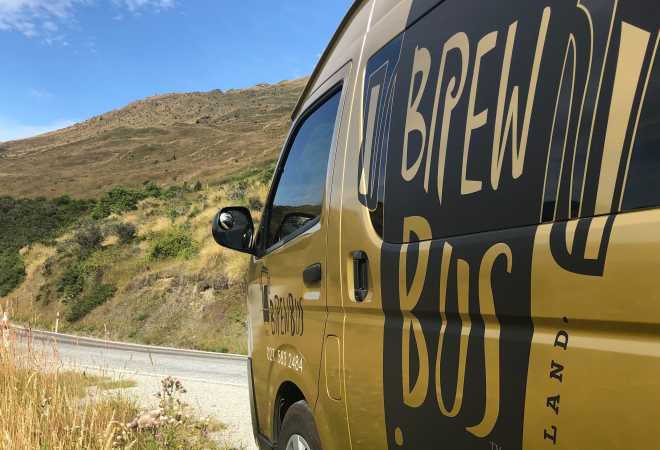 Ahhhh Queenstown, the freshest air in the world and the tastiest water for miles! Travel with Brewbus NZ and let us take you on a craft beer journey where you will sample the finest craft beers produced in Queenstown and the local surrounding areas. Buy one tour with Brewbus NZ and your companion travels for half price! Send us an email and you will pay $170.00 for the first traveller and $85.00 for the second traveller on the same tour. Saving you $85.00 to spend enjoying the rest of your time in Queenstown supporting New Zealand business's! Deal runs from 3rd Jun 2020 - 30 Aug 2020.
Valid until 31 August, 2020