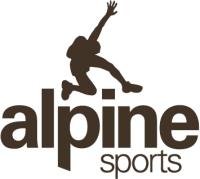 Browns Ski Shop
Alpine Sports
Alpine Sports - Trekking, Hiking or Kiwi Style Tramping.
Whatever you call it, it's about getting out there and going bush - taking in New Zealand's big natural - by walking the tracks. Alpine Sports has been around for awhile offering no-nonsense advice and hearty banter for trekkers, hikers and trampers. We know what you need and what you don't need. We've walked the trails and know how it all works. We're expert walking boot and backpack fitters and have everything you'll need to go bush. If you can carry it, we've got it! If you've travelled from afar and couldn't bring your own kit, rent it. No worries.
Alpine Sports offer full outdoor equipment and rain wear rentals.
Contact Us
Company: Browns Ski Shop
Physical Address
39 Shotover Street
Queenstown, 9300
Open For Business : Yes


Monday : 9:30 AM - 7:30 PM
Tuesday : 9:30 AM - 7:30 PM
Wednesday : 9:30 AM - 7:30 PM
Thursday : 9:30 AM - 7:30 PM
Friday : 9:30 AM - 7:30 PM
Saturday : 9:30 AM - 7:30 PM
Sunday : 9:30 AM - 7:30 PM


Months of Operation : January, February, March, April, November, December