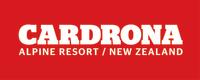 Cardrona Alpine Resort
Alpine Stargazing tour at Cardrona
Tucked away from towns, busy roads and with minimal light pollution, Cardrona offers some of the best conditions on Earth for stargazing. Observe the wonders of the night's sky with our mountain Astronomer, who will point out constellations, planets and inter-galactic phenomenon!
Hot chocolate and Canada Goose down jackets are provided to keep you toasty whilst you admire the view.
The tour is 1.5 hrs long and consists of observation with and without the aid of a telescope. 
Tour times vary throughout the season. Please contact Cardrona for date specific times. 
Contact Us
Company: Cardrona Alpine Resort
Physical Address
Cardrona Valley Road
Wanaka, 9305
Price: $99
Bookings are essential and subject to availability and minimum numbers. We do not recommend this tour for young children.


Open For Business : Yes



Holiday hours : Tours do not run on Christmas Eve/day or New Years Eve/day
Months of Operation : January, February, March, April, December
Group Info: For group enquiries please contact us


Group Reservation Email: info@cardrona-treblecone.com