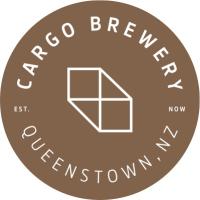 Cargo Brew Hall
Designed by Queenstown based Yoke Architects, The Brew Hall has been designed with a beautiful stone exterior, high ceilings and glass panels looking into the adjoining brewery, making it a unique space for large groups.
The simple design of the building gives flexibility for many different uses; from conferences, to awards dinners or social celebrations.
Nestled in our Brew Hall, the Cargo Brewery is where the hoppy magic happens!
We will have capacity to brew large quantities of seasonal beers, going straight to tap at Gantley's Pub. Our canning line will also allow us to package our beer for takeaway sales directly from the brewery to customer.
Give your group a one of a kind experience by adding on our Brew Your Own Beer corporate team building activity.
Step into the Brewery to learn about the brewing process and try the beers, then split into teams and compete to make the best brew yourself. We'll keep the competition going by sending your brews to the office to taste test the final product.
Contact Us
Physical Address
Kids menu

Outdoor seating

Wheelchair Accessible
Inquire within for venue pricing.


Group Info:

Inquire within for group details and info.



Group Reservation Email:

hello@cargobrewery.co.nz



Group Capacity:

12