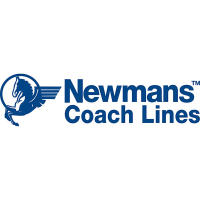 Entrada Travel Group
Newmans Coachlines
Newmans Coach Lines deliver a high standard of service with luxury five-star coaches and informative driver commentary.
Newmans Coach Lines has been at the forefront of New Zealand passenger transportation since its humble beginnings with a horse drawn carriage service in 1879. Daily services connect Queenstown from Christchurch and the West Coast. For sightseeing options please see GreatSights New Zealand. 
Contact Us
Company: Entrada Travel Group
Physical Address
Athol St in the middle of the car park
Queenstown, 9300
MinPrice: $1
MaxPrice: $200
To find out about prices on specific services visit our website for the most up to date rates.


Open For Business : No


Monday : 7:00 AM - 8:00 PM
Tuesday : 7:00 AM - 8:00 PM
Wednesday : 7:00 AM - 8:00 PM
Thursday : 7:00 AM - 8:00 PM
Friday : 7:00 AM - 8:00 AM
Saturday : 7:00 AM - 8:00 AM
Sunday : 7:00 AM - 8:00 AM


Months of Operation : Jan - Dec