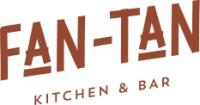 Fan-Tan
Asian Fusion Kitchen & Bar
Welcome to our Asian Fusion Restaurant, Bar & Kitchen. A funky & modern interior with bamboo chairs, leather benches and interior influences from China and the Victorian Industrial era.
CHEFS BENCH
Get up close and personal with a seat at the chefs bench and impress your loved one, friend or colleague. You'll see our chefs prepare everything before your eyes and present you with delicious food from their favourite dishes on the menu. Sometimes they try a few ideas on you too! 9 courses.
FUNCTIONS & GROUPS
The main restaurant can be booked privately for up to 50. We offer special group menus designed for sharing and we can tailor menus to suit you too.
COCKTAIL PARTIES AND BAR FUNCTIONS
We can cater for private groups of up to 100 people for Birthdays, Special Events, End of Year, Christmas Parties etc. House DJ's are available to get the party started with a wide range of music. Canape packages start from $25.
Contact Us
Company: Fan-Tan
Physical Address
18 Buckingham Street
Arrowtown, 9302
Kids menu
Outdoor seating
MinPrice: $9.50
MaxPrice: $30


Holiday hours: Closed Christmas Day, Public holidays. Open for lunchtimes from Dec - Feb


Months of Operation: Open year round


Group Info: FUNCTIONS & GROUPS The main restaurant can be booked privately for up to 60. We offer special group menus designed for sharing and we can tailor menus to suit you too. COCKTAIL PARTIES AND BAR FUNCTIONS We can cater for private groups of up to 100 people standing for Birthdays, Special Events.


Group Reservation Email: info@fantan.co.nz


Group Capacity: 50