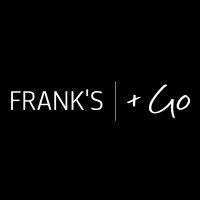 Frank's+Go
Right next door to the original "Frank's" (Eatery), Franks+Go brings you ethical, delicious takeaway favourites that taste good and feel good. Using free-range, Kiwi produce, local ingredients and packed off in eco packaging, Frank's thinks it's cool to be kind!
Franks+Go is everything you love about Frank's, just a little more fun! Tuck in to their Ray Finkle pizza, Corona-battered fish, Starvin Marvin torpedo sandwich or one of their signature Crazy Shakes. With pizzas by the slice for just $5, you can drop by any time.
Frank's is all you need.
Contact Us
Company: Frank's+Go
Physical Address
24 Hawthorne Drive
Frankton
Queenstown
Outdoor seating
Wheelchair Accessible
Wifi Internet
MinPrice: $3.50
MaxPrice: $26
Monday : 15:00PM - 09:00PM
Tuesday : 15:00PM - 09:00PM
Wednesday : 15:00PM - 09:00PM
Thursday : 15:00PM - 09:00PM
Friday : 15:00PM - 09:00PM
Saturday : 15:00PM - 09:00PM
Sunday : 15:00PM - 09:00PM