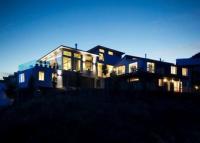 7Manata is the PERFECT place to go with a group of friends or family (up to 22 guests) to stay overnight in this 10 bedroom 7 bathroom twin house accommodation facility - ideal for golf, ski, wedding, party or just getting together holidays.
7Manata has helicopter-like Lake Whakatipu and 270 degree mountain views. These views of Ben Lomond, Queenstown CBD, The Remarkables, Cecil Peak and Walter Peak are awesome, and continue to change day and night, with guests loving these incredible views.
7Manata has three 4WD 7-seater diesel powered Toyota Prado's completely available for guest use, and now has two electric car chargers on site for guest use as well.
Guests love staying at 7Manata, due to the proximity to the Queenstown CBD, the two spa pools, the two kitchens, the large lounge and balcony views, warm heat pumps, and access to all Central Otago golf courses and ski-fields - and the continuously changing views!
7Manata is ideal for several families, or large groups of friends, or workmates or golf club members wanting to go on holiday together. 8 couples is particularly ideal for golf holidays, given the 10 bedrooms and 3x7 seater 4WD's available for guest use.
Create a happy lifelong holiday memory, and come with your friends and family to stay at 7Manata.
Contact Us
Physical Address
7 Manata Lane
Fernhill
Queenstown, 9300
24-Hour Reception

Air Conditioning

Bar/Lounge

Bath Tub

Business Services

Coffee/Tea Facilities

Ensuite

Hair Dryer

Internet Access

Iron

King Bed

King Single Bed

Kitchen Facilities

Laundry

On-site Parking

Outdoor seating

Queen Bed

Satellite TV

Single Bed

Ski Storage

Spa

Wifi Internet
Price:

$1,995
$NZD1,995 night rate plus once only $2,000 commercial cleaning and fresh linen fee. 7 night minimum stay.


Three 7-seater 4WD Toyota Prado's kept on site. Two electric car chargers available on site.


Monday:

3:00pm - 10.00am

Tuesday:

3:00pm - 10:00am

Wednesday:

3:00pm - 10:00am

Thursday:

3:00pm - 10:00am

Friday:

3:00pm - 10:00am

Saturday:

3:00pm - 10:00am

Sunday:

3:00pm - 10:00am



Months of Operation:

Open year round



Hours:

24 hours, 7 days a week


Group Info:

7Manata is PERFECT for groups of up to 22 adults, for golf holidays, ski holidays, family get togethers, wedding accommodation, birthday parties or just getting together.



Group Reservation Email:

7manata@gmail.com



Group Capacity:

22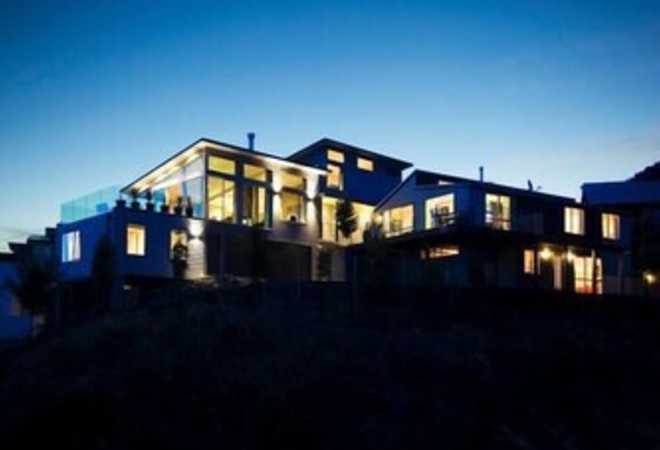 7Manata is offering a special week-long golf accommodation promotion to Golf Clubs that want to send 14 golfers, or 7 golfing couples, to stay at 7Manata from the 10th of November to the 15th of December. There are five Saturday to Saturday week-long bookings available during this time period. There will be no accommodation fees charged for this special Queenstown golf accommodation promotion for Golf Clubs, but there will be a commercial cleaning and fresh linen charge of $2,500 payable in advance to confirm the booking. Golf Club members are welcome to determine their own local transport options - but three 7-seater Toyota Prado's are available on site at the cost of $1,000 per vehicle per week, plus filling with diesel upon departure.
Valid until 15 December, 2023