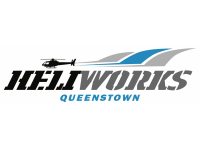 Heliworks Queenstown
Lord of the Rings
Highlights:
View spectacular Lord of the Rings locations
Misty Mountains, Dimrill Dale, Moria, Amon Hen, Ilithien Camp
River Bruinen – Flight to the Ford and River Anduin
Views of The Remarkables and Skippers Canyon
A fantastic introduction to Middle Earth. Departing from Queenstown Airport your helicopter tour takes you towards the steep ridges of the Misty Mountains.
Climbing ever higher the first stop is the Dimrill Dale, lying between two great arms of the mountains. This valley marks the western door of the great Gates of Khazad-dum (Moria) and Mirrormere, source of the River Silverlode.
Then continue across Lake Wakatipu (Nen Hithoel) to fly over Amon Hen, scene of the Breaking of the Fellowship. Excellent views can be obtained of the forest where Lurtz fought his final battle against Aragorn, Boromir, Legolas and Gimli.
You will also see the site of the Ilithien camp where Frodo and Sam hid from the battle and first saw the Oliphants.
Heading now towards the River Bruinen, you see the Ford, scene of the desperate encounter between Arwen and the Black Riders. Homeward bound, to your left can be seen glimpses of the River Anduin (location of the Gates of Argonath) before landing.
Contact Us
Company: Heliworks Queenstown
Physical Address
Price: $560
Rates: Adults:$560, Children:$392. Children aged 4-11 are 70% of the full adult fare. Infants 3 years and under are free of charge.


We offer complimentary transfers from downtown Queenstown.




Holiday hours: 8:30AM-6:00PM