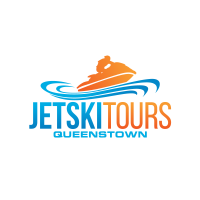 Hydro Attack - Lodelo Ltd
Jetski Tours Queenstown 1 Hour Guided Jet Ski Tour
AVAILABLE SUMMER ONLY - NOV TO APRIL 
Experience the thrill of speeding across the water and discovering Lake Wakatipu's hidden bays and stunning views on a one hour all-inclusive guided jet ski tour with Jet Ski Tours Queenstown.
SOME OF THE WORLD'S BEST SCENERY  Based in Queenstown, New Zealand—the adventure capital of the world— Jet Ski Tours Queenstown is the newest exhilarating adventure activity on offer. Feel the wind on your face and the blood pumping through your veins as you explore Queenstown's natural beauty from the best vantage point –on the water riding your own latest model Seadoo jet ski.
NO EXPERIENCE OR LICENCE REQUIRED  First-time jet ski drivers are welcome. Our experienced and friendly guides will give you all the instruction you need to feel comfortable and safe self-driving your jet ski on the water and then accompany you on their own jet ski for the duration of the trip offering advice and insider knowledge about the area.
CENTRAL LOCATION Jet Ski Tours Queenstown is the only guided jet-ski tour company departing from Queenstown Bay, located on the lakefront in central Queenstown.
GREAT VALUE FOR FAMILIES Each jet ski can fit up to one driver and one passenger making it an affordable and fun activity for families and groups.
SMALL GROUP SIZES We keep our guide-to-client ratio low and can tailor the trip to jet ski drivers of all abilities.
SAFETY FIRST Jet Ski Tours Queenstown prides itself on having systems and procedures in place that meet, and in most cases exceed, the existing industry and official safety standards. Many of our customers have never ridden a jet ski before, however after our on-shore instruction and safety briefing, on-water tuition and ongoing supervision from our qualified guide, you'll return from your tour feeling like a jet ski pro.
MUST BRING ON THE DAY:
A credit card and ID (sorry no debit cards) for the jet ski rental form
Clothes and footwear you can get wet and suitable for the weather
A warm layer of clothing and a windbreaker or waterproof jacket
Sunglasses
RESTRICTIONS:
The minimum age to drive is 18 years old
The recommended age for children to ride as passengers is 8 years and above. Please speak to our team before booking if you have children under this age. A Parent or Legal Guardian must complete a waiver form for all children 17 years and under riding as passengers.
The MAXIMUM combined weight for a double jet ski is 180kg combined for both driver and passenger and 110kg for the driver (due to weight transfer). This is due to increased risk of flipping the jet skis with two people.
The MAXIMUM weight for a single jet ski with a driver only is 120kg.

Cameras, go pros and mobile phones can be brought on this trip at your own risk. If you drop it in the water it's gone.
Customers need to understand basic English.
Lifejackets are provided but customers must be comfortable in the water.
You don't require a jet ski licence or drivers licence for this tour.
Contact Us
Company: Hydro Attack - Lodelo Ltd
Physical Address
50 Beach Street
Queenstown, 9300
MinPrice: $159
MaxPrice: $219
PRICES $179 - SINGLE JETSKI - driver only (1 person). $159 Earlybird $219 - DOUBLE JETSKI - 1 driver and 1 passenger (2 people). $199 Earlybird


Open For Business : No
Open From : 11/01/2021


Monday : 8:30 AM - 6:00 PM
Tuesday : 8:30 AM - 6:00 PM
Wednesday : 8:30 AM - 6:00 PM
Thursday : 8:30 AM - 6:00 PM
Friday : 8:30 AM - 6:00 PM
Saturday : 8:30 AM - 6:00 PM
Sunday : 8:30 AM - 6:00 PM


Holiday hours : Closed Christmas Day
Months of Operation : November, January, February, March, April, September, October, December
Group Info: Available for groups of up to four drivers and four passengers per tour. Great for families and groups.


Group Reservation Email: info@jetskitoursqueenstown.com


Group Capacity: 10