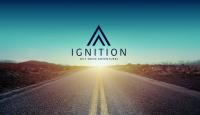 Ignition Self Drive Adventures
Luxury Self Drive Experiences
Ignition Self Drive Adventures offer unique car hire and luxury experiences from Queenstown, New Zealand.
Privately owned, we offer a tailored and personalised service with vehicle brands unique to the South Island of New Zealand such as  Aston Martin, Porsche and Audi.
From the ultimate sports car to the luxury SUV we can provide the right car and tailored experiences to enhance your journey through the beauty of this breathtaking country.
Whether you are embarking on the road trip of a lifetime or simply wish to drive your dream car for a day, the beauty is you drive your own dream.
Contact Us
Company: Ignition Self Drive Adventures
Physical Address
129 Glenda Drive
Frankton
Queenstown, 9300
MinPrice: $895
Prices differ depending on hire period. We offer a one day hire option (24 hours) through to multi day hire.


All our vehicles are personally delivered to your Queenstown accommodation or we can meet you directly at Queenstown Airport.


Monday : 7:00 AM - 10:00 PM
Tuesday : 7:00 AM - 10:00 PM
Wednesday : 7:00 AM - 10:00 PM
Thursday : 7:00 AM - 10:00 PM
Friday : 7:00 AM - 10:00 PM
Saturday : 7:00 AM - 10:00 PM
Sunday : 7:00 AM - 10:00 PM


Group Info: Group bookings can be arranged for multiple vehicles. Please get in touch to discuss your specific requirements.


Group Reservation Email: info@ignitionselfdrive.co.nz