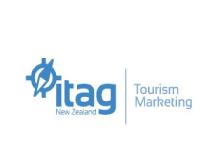 iTAG Local Information Network
Itag is the most recognized FREE activity/menu guide, which is read by thousand of visitor each week, with information on  best activities & menu guide-  local maps and general information in Queenstown & Southern Lakes region.
Itag is designed to give visitors all the information that they need when visiting Queenstown- what to do/time frame/pick up & drop off /what to wear & bring/where to eat from fine dining to takeaway & nightlife section-
Also Itag  provide great marketing plan  for the operators & best information to the agents/frontline. providing  perfect print products with the most valuable information tool influencing purchase decisions& reaching the visitor market..
Contact Us
Company:
iTAG Local Information Network
Physical Address
7 Shotover Street
Queenstown
Queenstown, 9300
Monday:

9:00 AM - 4:00 PM

Tuesday:

9:00 AM - 4:00 PM

Wednesday:

9:00 AM - 4:00 PM

Thursday:

9:00 AM - 4:00 PM

Friday:

9:00 AM - 4:00 PM

Saturday:

Closed

Sunday:

Closed



Holiday hours:

Christmas closed from 22nd December - 6th January



Months of Operation:

Jan - Dec