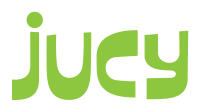 JUCY Rentals
At JUCY, we stand for fun, adventure and the spirit of travelling. We pride ourselves on offering unique and exciting travel experiences!
JUCY was started in 2001 in Auckland, New Zealand with a fleet of just 35 rental cars. Today we've got more than 3500 cars and campers across Australia, New Zealand and the United States. You could say we're on a mission to paint the world green and purple!
With a range of fun JUCY cars and campers, we have vehicles to suit any budget-conscious adventurous traveller. Between our four New Zealand branches, we've got you covered for around town trips, cross country tours or anything in between. We aim to give travellers the green light to have the time of their lives!
In Queenstown, the JUCY Customer Centre is located on Grant Road, less than 10 minutes from Queenstown Airport. Both cars and campers are available to hire from our Queenstown branch.

If you're looking to catch our free shuttle from Queenstown Airport to the branch, use the free phone in the terminal to call 0800 399 736.  Head out to the shuttle/car rental pick up zone in front of the Jetstar check-in area and you'll see our green and purple shuttle van, and the beaming smiles of our friendly JUCY drivers.
Out at the branch, our super crew will quickly get you into your vehicle and on the road, so you can explore Queenstown, the Southern Lakes region and beyond. 
Contact Us
Company: JUCY Rentals
Physical Address
52 Grant Road
Frankton
Queenstown, 9300
MinPrice: $19
MaxPrice: $400


Months of Operation: Jan - Dec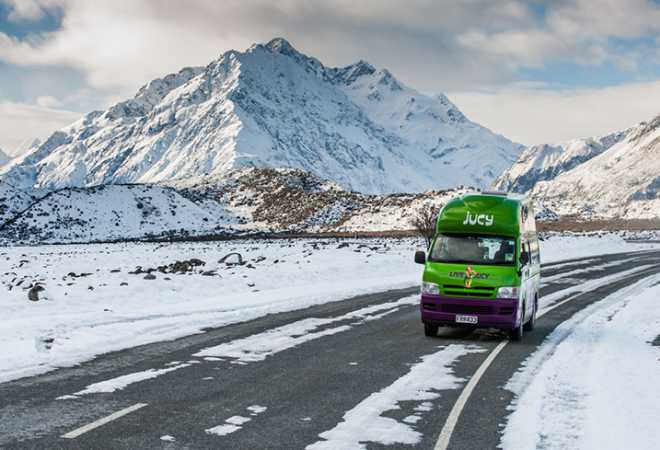 Winter is coming, but it's not here yet! There's still time to get in one more road trip, and we've got 10% off this May and June to make it happen! Have you ever felt like you needed 'one more' to be done with something? Like one more slice of carrot cake before the diet starts. One more toast to the happy couple at a wedding before calling it a night. One more hug with your mum before jetting off on your OE. With JUCY's 10% off discount for May and June, you get to have one more road trip before the winter chills set in. It's only proper to have 'one more' to say goodbye to summer respectfully, right? Whether you'd like one more place checked off your Kiwi bucket list, one more jaunt to your fave beach town, or one more roadie to see your friends and fam, we're giving you the nudge to go and do it with 10% off!
Valid until 28 June, 2022