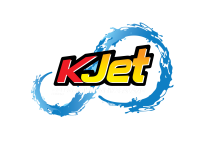 KJet
KJet Bay Thriller
Take a bite out of Lake Wakatipu and feel the g-forces at 80km/h in the world's first semi-submersible shark. Zoom across the crystal clear waters and jump five metres in the air in this one-on-one experience with your own pilot.
Then get a bird's eye view over Queenstown when you soar high above Lake Wakatipu, on a tandem flight with Queenstown Paraflights. Flying 200 metres above New Zealand's adventure capital, we promise you won't get wet! Rather, you'll get to sit back and take in the incredible 360 degree views.
Back on solid ground, step off the Main Town Pier onto a twin engine Jet boat, and enjoy 360's of a different kind! Go full throttle along two rivers, the mighty Shotover and Kawarau, with thrilling spins and speeds of up to 95km/h. There's a reason we've been doing this so long...it's in our blood.
Contact Us
Company: KJet
Physical Address
Level 1, Suite 3, 9-11 Marine Parade
Queenstown, 9300
MinPrice: $299
MaxPrice: $389
Monday : 08:30am - 08:00pm
Tuesday : 08:30am - 08:00pm
Wednesday : 08:30am - 08:00pm
Thursday : 08:30am - 08:00pm
Friday : 08:30am - 08:00pm
Saturday : 08:30am - 08:00pm
Sunday : 08:30am - 08:00pm


Holiday hours : This trip does not operate on Christmas Day.