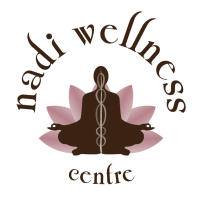 Nadi Wellness Centre
Wellness Centre Queenstown & Remarkables Park Frankton
Nadi Wellness Centre is Queenstown's centrally located learning and personal development base for yoga, meditation and movement classes, private healing treatments and collective group seminars/workshops. Nadi provides the community with a unique wholistic wellness resource centre. Our diverse team of teachers offer many styles of practise including Feldenkrais, Pilates, Meditation and Yoga, which ranges from beginners to advanced. Dynamic Hatha, Power Yoga, "Slow Flow" morning Vinyasa Flow, Yoga in Japanese and Restorative or Yin. Classes for kids, teens, pregnancy and 'mums and bubs' are also on offer.
We offer individual or couples massage, relaxation or deep tissue, ayurvedic and more. Our highly skilled Japanese shiatsu master and accupunture specialist is available for private sessions. Our professional range of natural healing therapists facilitate in offering permanent solutions for such conditions as stress, fatigue, asthma, sleep apnoea, anxiety, depression, fertility, menstrual issues, migraines, allergies and much more while others assist in life focus or relationship counselling and transforming negative and self limiting beliefs. At Nadi we take a holistic approach to wellness. We honour the bodies innate intelligence and ability to heal, transform and rejuvenate.
Nadi Wellness Centre is a hidden gem in Queenstown, located on the second floor we enjoy breathtaking views of the lake. A quiet sanctuary above the hustle and bustle of the town centre. Breathe out and relax as you enjoy this homely, comforting heart of wellness. 
Our sister studio in Frankton also offers a diverse range of classes, workshops and treatments. Nestled upstairs in Remarkables Park Shopping Centre, with free parking and close proximity to the airport and local shops and cafes. 
Casual rates, memberships and concession cards are available and valid across both studios. Private yoga classes are available on request both at the studio and at your accomodation. Mobile massage is also available. Contact us for rates and options. 
Contact Us
Company: Nadi Wellness Centre
Physical Address
Level 2, 50 Stanley Street
Queenstown, 9300
MinPrice: $18
MaxPrice: $160
Yoga Classes : $18 for 60 minute classes, $22 for 90 minute classes. Massage and Natural Healing treatments: Prices start from $79 subject to length


Monday : 6:30 AM - 8:00 PM
Tuesday : 6:30 AM - 8:00 PM
Wednesday : 6:30 AM - 8:00 PM
Thursday : 6:30 AM - 8:00 PM
Friday : 6:30 AM - 8:00 PM
Saturday : 8:00 AM - 8:00 PM
Sunday : 10:00 AM - 7:00 PM


Holiday hours : Closed Christmas and New Year Public Holidays only.
Group Info: Contact us to discuss your requirements for private group or one on one yoga classes


Group Reservation Email: nadiwellbeing@gmail.com


Group Capacity: 0