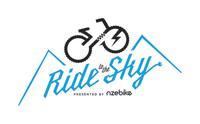 NZE Bike Tours Ltd
Scenery guided eBike Tour Ride Queenstown
Choose one of the scenic great trails around Queenstown and our guide will provide you the memorable experience. This tour is a beautiful way to see and learn about our amazing countryside. It is also perfect for a beginner starting out on their eBike adventures.
Our local guide will show you hidden secrets on the trail and tell you the history about Queenstown area. You will discover local nature and meet its habitats. The magnificent landscape around Queenstown makes Ride Queenstown Guided eBike Tour comfortable for riding and do not request special skills.
Stunning lakefront views the whole way.
2-3 hours of eBike heaven.
Fun for the whole family regardless of age or fitness level.
Learn about Lake Wakatipu and listen maori legends
The eBikes can do the work so you can sit back, relax and enjoy the scenery – it's seriously mindblowing.
All ages and skill levels are Welcome
Contact Us
Company: NZE Bike Tours Ltd
Physical Address
26 Hansen Road
Queenstown, 9300
MinPrice: $100
MaxPrice: $155
Extra cost might be charged


Open For Business : Yes


Monday : 9:00AM - 6:00PM
Tuesday : 9:00AM - 6:00PM
Wednesday : 9:00AM - 6:00PM
Thursday : 9:00AM - 6:00PM
Friday : 9:00AM - 6:00PM
Saturday : 9:00AM - 6:00PM
Sunday : 9:00AM - 6:00PM


Months of Operation : Open year round
Group Reservation Email: info@ridetothesky.co.nz


Group Capacity: 15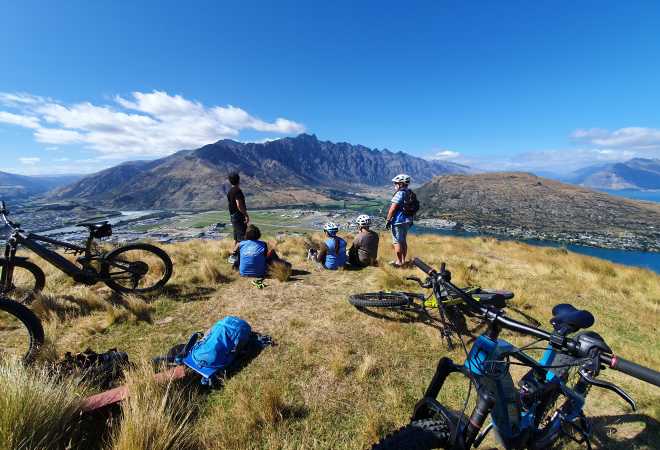 Like challenge - take a ride to the top of Grant Peak, 800 meters above sea level overlooking just about all of the Wakatipu Basin. 'Ride to the Sky' - great eBike experience for all family! Or choose an alternative eBike tour for beginners 'Ride Queenstown'. A mixture of flat windy trails and hill climbs is perfect day activity for a family. Pay for adults and children ride for FREE. Minimum height is 156cm, and bike attachment is available for 4-9 y.o. kids. Contact us directly through email, txt or call with an enquiry of this Special Deal.
Valid until 28 February, 2022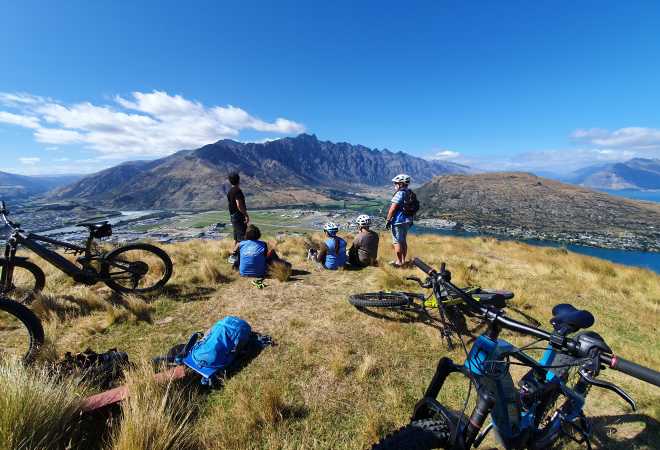 Choose one of our popular tours - Challenge scenic tour 'Ride to the Sky' or Relax Scenic tour 'Ride Queenstown' - Bring 3 friends - and YOU will ride for Free! Pay for 3 and ride 4 Enquire through an email or just give us a call:)
Valid until 30 November, 2021