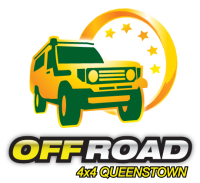 Off Road 4x4 Queenstown
Wakatipu Wine Adventure
This half day tour is the best possible way to take in all the highlights of the Wakatipu region over an amazing four hours. Firstly enjoy sampling the breath taking scenery and off road fun that come with travelling through Skippers Canyon, Arrowtown and up the Arrow River. After which we will take you to two of the regions finest wineries to cap off your tour with some delicious wine tasting. As a local family owned and operated business with years of local knowledge, you could not be in better hands with our Off Road 4X4 Queenstown guides. Our private charters are very personalised, ensuring you really make the most of your time with us. Amazing full day wine charters available upon request.
Bookings: We only take private charter vehicle bookings for this tour and do not offer a per person price.
Tour Highlights Include:
Short journey down Skippers Canyon
Arrowtown village
Multiple river crossings on the Arrow River
Lord of the Rings locations (White Mountains; Minas Tirith; Pillars of the Kings; Gladden Fields; Ford of Bruinen)
On site multimedia presentations
Wine tastings at two of the region's best wineries
Gold panning option available upon request
No refreshments included on this tour
 Why Choose Off Road 4x4 Queenstown?
Small personalised tours to stunning locations
Guaranteed individual forward facing window seats
Free pick up and drop off to your accommodation
On-site iPad multimedia presentations
Guides are knowledgeable, friendly locals
Contact Us
Company: Off Road 4x4 Queenstown
Physical Address
61A Shotover Street
Queenstown, 9300
Price: $899
$899 per vehicle (Private tour, up to 7 pax per vehicle)


Open For Business : No


Monday : 8:00 AM - 10:00 PM
Tuesday : 8:00 AM - 10:00 PM
Wednesday : 8:00 AM - 10:00 PM
Thursday : 8:00 AM - 10:00 PM
Friday : 8:00 AM - 10:00 PM
Saturday : 8:00 AM - 10:00 PM
Sunday : 8:00 AM - 10:00 PM


Months of Operation : Jan - Dec