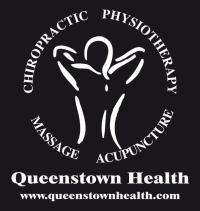 Queenstownhealth
Chiropractic, Physiotherapy, Acupuncture, Massage
Queenstown health is very patient-orientated with the emphasis being on your best possible care.
The integration of Chiropractic, Physiotherapy, Massage, Medicine, and a huge base of specialized referral sources is always used to aid our patients in the best way possible, and not only for treatment but for advice and QUICK referral.
The health team of the future will be one where all members of it take the trouble to understand, appreciate and, above all, respect each other's special area of expertise. Each member will understand and appreciate his/her own limitations. There is no room for professional jealousy or arrogance, although we would hope that there would be room for professional pride in the overall standards of the team. Each member will be prepared to pool his/her expertise with that of the others for the benefit of the patient who is, after all, the main reason for the health team's existence.
Contact Us
Company:
Queenstownhealth
Physical Address
38B Gorge Rd
34 Grant Rd, 5 Mile
Queenstown, 9300
MinPrice:

$35

MaxPrice:

$160
Prices will depend on the service you are looking for, follow the link below to see a list of prices. https://www.queenstownhealth.com/price-list/


Monday:

8am - 7pm

Tuesday:

8am - 7pm

Wednesday:

8am - 7pm

Thursday:

8am - 7pm

Friday:

8am - 7pm

Saturday:

9am - 1pm

Sunday:

Closed - Closed



Months of Operation:

Open year round