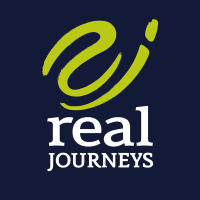 Real Journeys
Walter Peak Independent Cycling
A non-guided day cycling option for experienced cyclists to explore stunning back country behind Walter Peak
With this non-guided cycling option, you cruise across Lake Wakatipu on board the TSS Earnslaw and then explore the very scenic Back Road on your own bicycle (or independently hired). The countryside is stunning as you climb through a golden tussocked valley into the rainforest surrounding the Mavora Lakes – home to several Lord of the Rings locations.
We provide you with a map and a food/beverage voucher that can be redeemed on board the TSS Earnslaw. Don't miss the last cruise back though – there's no accommodation at Walter Peak!
Includes return TSS Earnslaw lake cruise*
Quiet back country road through mostly gently rolling terrain
Suitable for experienced cyclists only
Moderate fitness recommended
*Please note: The TSS Earnslaw will undergo annual maintenance early 1 June 2020 - 5 July 2020). During this time departures do NOT operate.
Please see the Real Journeys website for more detailed information.
Contact Us
Company: Real Journeys
Physical Address
Real Journeys Visitor Centre, Steamer Wharf,
Queenstown, 9300
MinPrice: $80
Valid until 30 Sep 2020.


Open For Business : No
Open From : 07/07/2021


Monday : 7:30 AM - 9:00 PM
Tuesday : 7:30 AM - 9:00 PM
Wednesday : 7:30 AM - 9:00 PM
Thursday : 7:30 AM - 9:00 PM
Friday : 7:30 AM - 9:00 PM
Saturday : 7:30 AM - 9:00 PM
Sunday : 7:30 AM - 9:00 PM


Months of Operation : September, October, November, December, August, July, May, January, February, April, March