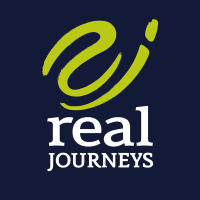 Real Journeys
Walter Peak Horse Treks
Following a cruise across Lake Wakatipu to Walter Peak High Country Farm on board the TSS Earnslaw Vintage Steamship, join a horse trek (40 mins duration) traversing rolling terraces to an outlook offering spectacular views.
Enjoy afternoon tea the Colonel's Homestead Restaurant. Then relax in the lakeside gardens before your return cruise back to Queenstown.
Suitable for riders of all ability levels
Small group (6 per guide)
Delicious afternoon tea
Return TSS Earnslaw lake cruise
Minimum age: 7 years & height 120cms, max weight 100kg
Duration: 3hrs 30mins 
Departures: Oct - Apr (daily)
Contact Us
Company: Real Journeys
Physical Address
Real Journeys Visitor Centre, Steamer Wharf,
Queenstown, 9300
MinPrice: $159
Valid until 30 Sep 2020.


Monday : 7:30 AM - 9:00 PM
Tuesday : 7:30 AM - 9:00 PM
Wednesday : 7:30 AM - 9:00 PM
Thursday : 7:30 AM - 9:00 PM
Friday : 7:30 AM - 9:00 PM
Saturday : 7:30 AM - 9:00 PM
Sunday : 7:30 AM - 9:00 PM


February, January, December, November, March, April