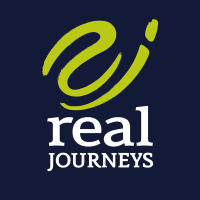 Real Journeys
Walter Peak Gourmet BBQ Dining
Cruise across Lake Wakatipu on board the TSS Earnslaw Vintage Steamship to Walter Peak High Country Farm.
The Colonel's Homestead Restaurant has a unique ambience and is the perfect place to enjoy our new menu which includes an expansive array of New Zealand and local produce. Try succulent meats cooked on the rotisserie or grill, selections of delicious vegetables and salads, followed by irresistible desserts, New Zealand cheeses and freshly brewed tea & coffee.
After dinner, an entertaining farm demonstration at the woolshed provides a glimpse into high country farming life. Then it is time to board the TSS Earnslaw for your return cruise back to Queenstown.
Departures:
10am BBQ Lunch (returns 1.30pm)
12pm BBQ Lunch (returns 3.30pm)
6pm (returns 10pm): from Oct - May (June - Sep minimum numbers apply).
4pm (returns 7.30pm) from 27 Dec - 31 Mar (and additional dates may be scheduled).
* The TSS Earnslaw will undergo annual maintenance early 1 June 2020 - 5 July 2020. During this time travel to/from Walter Peak is by one of our smaller boats.
Contact Us
Company: Real Journeys
Physical Address
Real Journeys Visitor Centre, Steamer Wharf,
Queenstown, 9300
MinPrice: $129
MaxPrice: $149
Valid until 30 Sep 2020.


Monday : 7:30 AM - 9:00 PM
Tuesday : 7:30 AM - 9:00 PM
Wednesday : 7:30 AM - 9:00 PM
Thursday : 7:30 AM - 9:00 PM
Friday : 7:30 AM - 9:00 PM
Saturday : 7:30 AM - 9:00 PM
Sunday : 7:30 AM - 9:00 PM


January, February, November, December, April, March, May, October, September, August