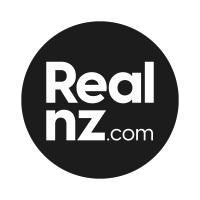 RealNZ
TSS Earnslaw Steamship / Walter Peak High Country Farm
Colonel's Homestead, Walter Peak High Country Farm
Nestled amongst expansive lakeside gardens, on the western shores of Lake Wakatipu, the historic Colonel's Homestead Restaurant has the charm and style of a bygone era, providing a stunning location for any event. This delightful and recently renovated venue is perfect for a range of events including gala dinners, reunions, weddings, birthday celebrations, informal meetings and gourmet barbeques. Access is via the TSS Earnslaw vintage steamship, a charter vessel, helicopter or fixed-wing scenic flight.

TSS Earnslaw Vintage Steamship
Launched in 1912 and lovingly maintained ever since, the TSS Earnslaw is a unique venue for any special event. Available in conjunction with Walter Peak High Country Farm, or on a stand-alone basis, the TSS Earnslaw is fully licensed with bar and catering facilities on board. Groups are welcome to join scheduled cruises; the ships saloon is available for hire for groups of up to 60. Alternatively, for larger groups exclusive charter options are available at certain times of the year.
Contact Us
Physical Address
RealNZ Visitor Centre
88 Beach Street
Queenstown, 9300
Monday:

7:30 AM - 9:00 PM

Tuesday:

7:30 AM - 9:00 PM

Wednesday:

7:30 AM - 9:00 PM

Thursday:

7:30 AM - 9:00 PM

Friday:

7:30 AM - 9:00 PM

Saturday:

7:30 AM - 9:00 PM

Sunday:

7:30 AM - 9:00 PM



Months of Operation:

Jan - Dec