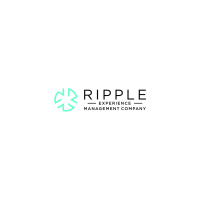 Ripple Experience Management Company
Ripple Experience Management Company is a Destination Management Company lucky enough to be located in one of the most beautiful places in the world: Queenstown!
Owned and operated by well-connected, long-term locals Kylie Brittain and Samantha Stirling, Ripple excels in creative program design and meticulous planning and delivery.
Whether it's an entire program or a fun-filled activity day, Ripple Experience Management's approach is to work as an extension to you and your team, bringing creativity and practicality combined with world-class client service. The great programs don't come from "no", so we won't say that - but we will say things like "What if ..", "We could …" and "This would be amazing …".
We are very much about team work and can assist with as much of the planning and design of your event as you may require, and help you to deliver that special experience for your people.
Contact Us
Company:
Ripple Experience Management Company
Physical Address
13 Coburn Place, Lake Hayes Estate
Queenstown, 9304
Monday:

08:30am - 5:30pm

Tuesday:

08:30am - 5:30pm

Wednesday:

08:30am - 5:30pm

Thursday:

08:30am - 5:30pm

Friday:

08:30am - 5:30pm



Months of Operation:

Open year round