Southern Discoveries
Milford Sound Discover More
Our three hour Discover More cruise is the longest and most personal in Milford Sound. On this three hour cruise you won't just see Milford Sound, you'll experience it!
Cruise on our small boat while our on board nature guide chats with you and answer questions. Drink glacial water, touch natural artifacts and get under massive waterfalls. The adventure continues at the Milford Sound Underwater Observatory where you can experience the amazing world beneath the surface. Descend 64 steps (10 metres) underwater into a large viewing area where windows open your eyes to this underwater haven. Unlike an aquarium, the fish are free to come and go; it's the people who are contained.
Cruise on the original, locally owned and operated Milford Sound Cruise
The only cruise that includes a visit to New Zealand's only floating underwater observatory
See rare black coral growing in its natural habitat and meet colourful sea creatures
Learn about the story of Milford Sound and our conservation efforts with entertaining videos and easy to read information panels
Enjoy a delicious picnic lunch on board the cruise
It's everything you imagined and more!
Contact Us
Company: Southern Discoveries
Physical Address
Queenstown Visitor Centre, St Omer Wharf
Queenstown, 9300
Price: $99
Adult from $99 Child $30


Flight connections available from Queenstown


Open For Business : Yes


Monday : 9:00 AM - 5:00 PM
Tuesday : 9:00 AM - 5:00 PM
Wednesday : 9:00 AM - 5:00 PM
Thursday : 9:00 AM - 5:00 PM
Friday : 9:00 AM - 5:00 PM
Saturday : 9:00 AM - 5:00 PM
Sunday : 9:00 AM - 5:00 PM


Months of Operation : Jan - Dec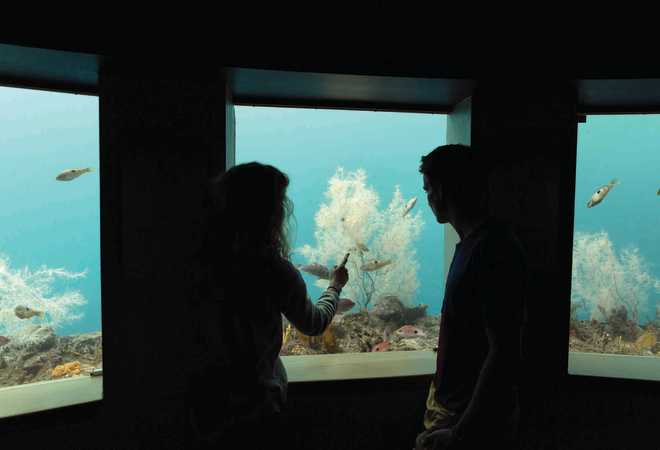 Save 10% when you book Milford Sound Discover More Cruise online. Adult fares only. The only cruise in Milford that includes a visit to the Milford Sound Underwater Observatory.
Valid until 30 September, 2021