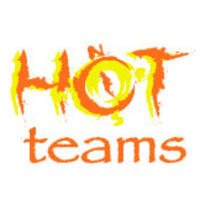 Steve Gurney - Hot Teams
Hot Teams
Is your team unequivocally the best in your field?
HOTteams hosts Steve Gurney, Nora Audra and Ian Edmond, developed a method of creating winning teams for their numerous adventure racing wins, that can be applied to any field.
They provide a strategy to develop and practice skills and behaviours that build leadership, strategy, synergy, communication, risk management and decision making.
Steve Gurney has cut the nasties out of adventure racing and is getting down to business!
With no leeches, mud, blood, puffing, sweat, or sleep deprivation, your conference or business team will enjoy a virtual adventure race while developing winning team strategies.
Our STAR Leaders Game (Simulated Team Adventure Race) will be customised to match the goals of your group and include indoor &/or outdoor options.
WARNING! It is addictive and very competitive. And it is FUN!
Contact Us
Company: Steve Gurney - Hot Teams
Physical Address
12 Boyes Crescent
Frankton
Queenstown, 9300
MinPrice: $5,000
MaxPrice: $50,000
You can select any of our 3 standard team programs, or we can design something specific for you to match your outcomes and budget.


Open For Business : Yes



Months of Operation : Open year round
Hours : 24 hours, 7 days a week
Group Reservation Email: steve@stevegurney.co.nz


Group Capacity: 20