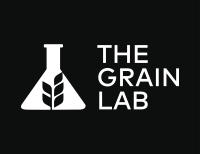 The Grain Lab
Healthy takeaway breakfast and lunch
Welcome to The Grain Lab
Are you tired of the same old breakfast and brunch options? Craving something that's both delicious and wholesome? Look no further, because we've got your grainy cravings covered at "The Grain Lab"! 
What We're All About At The Grain Lab, we've got the scoop on the most important meal of the day – and then some! We're not your average takeaway food place. We're the place to be for breakfast, brunch, and lunch, with a twist that's as fun as it is flavorful. We've taken the humble grain and turned it into a delicious masterpiece!
Our Grains Galore Menu Indulge in our porridge options, whether sweet or savory. Munch on gourmet granola bars, sip on creamy oats smoothies, and grab a bite of grainy goodness that'll have your taste buds dancing with delight.
Something for Everyone We're all about inclusivity. Whether you're vegetarian, vegan, nut-free, dairy-free, or need to avoid gluten, we've got you covered. At The Grain Lab, everyone is welcome, and nobody goes hungry.
Quick Service for Your Adventure In a hurry to kickstart your day? At The Grain Lab, we know adventures don't wait. Our quick service ensures you get a healthy breakfast on the go.
How to Get Your Grains You can waltz right in and place your order in person. Or, for the tech-savvy and those who love to plan ahead, hop onto our online ordering system at The Grain Lab's Bopple Ordering. Your grain-tastic meal will be ready and waiting for you!
How to Find Us You'll spot us at 19 Shotover Street, Queenstown, right next to the Coffee Hatch and Ziptrek booking office. We may be a small hole-in-the-wall, but we pack a grainy punch that's worth the find!
So, why settle for the mundane when you can add some grainy goodness to your life? Visit The Grain Lab today and discover a whole new world of flavorful fun. Remember, life's too short for boring breakfasts! 
Contact Us
Physical Address
19 Shotover Street
Queenstown, 9300
MinPrice:

$7

MaxPrice:

$15
Monday:

7:15AM - 1:30PM

Tuesday:

7:15AM - 1:30PM

Wednesday:

7:15AM - 1:30PM

Thursday:

7:15AM - 1:30PM

Friday:

7:15AM - 1:30PM

Saturday:

7:15AM - 1:30PM