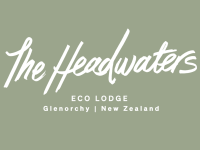 The Headwaters Eco Lodge
Time Out for Body, Mind & Soul
Experience a 5 day | 4 night retreat.
Press 'pause' and refresh with this five-day regenerative experience in our charming, cosy lodge, located in one of the most spectacular locations in New Zealand. Open the door to increased vitality and give yourself tools that can build lasting personal health.
Each day offers a variety of opportunities; guided walks in nature, brain and gut nutritional instruction, time to discover your personal creativity, and with the guidance of an experienced teacher decrease stress and increase personal energy.  Unwind in your private Camp Glenorchy chalet, enjoy wholesome healthy meals that also taste delicious, relax with a massage, and inspire your imagination and creativity. A combination of activities which will strengthen your wellbeing.  
A gentle stretching and mindfulness practice starts each day, followed by a delicious breakfast before your personal guide escorts you to one of our favourite trails, where you can stretch your legs and breathe in the fresh mountain air.  
If you prefer, and you are not up for a hike, you can always just sit quietly and listen to a crystal-clear stream while reading or writing in your journal.  Each afternoon, our residence artists will lead you through a fun creative project that allows you to explore your own artistic sense of possibility.
Contact Us
Company:
The Headwaters Eco Lodge
Physical Address
42 Oban Street
Glenorchy, 9372
Airport Transfers

Coffee/Tea Facilities

Ensuite

Internet Access

Laundry

Non-Smoking Hotel

On-site Parking

Outdoor seating

Pets Allowed

Queen Bed

Restaurant on Site

Spa

Wheelchair Accessible

Wifi Internet
Price:

$4,695
5 day | 4 night all inclusive package


Group Reservation Email:

Events@theheadwaters.co.nz