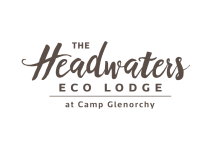 The Headwaters Lodge at Camp Glenorchy
Nurture Me Wellness Retreat
Busy lives usually equate to busy minds and finding the time to stop, breathe and find some balance is something women often struggle to do. 
The 4 day nurture me retreat has been designed to address the modern day stresses and struggles we all face in today's busy world. It promises to give our bodies and minds a break allowing us to breathe a little deeper, sleep a little better and relax a little longer.
Join Sarsha Hope, our embodied movement facilitator and yoga teacher and Emma Ferris the world-renowned physiotherapist and breathing coach as they take you on a journey that will enlighten your mind, embrace your soul and reignite the fire that burns deep inside.
 Your 4-day Wellness Retreat includes:
 
4 days of rest, reflection and recovery with a group of like minded individuals
3 nights accommodation at the beautiful Camp Glenorchy Eco Retreat and Lodge
All meals are included and carefully prepared by our executive chef to give you the nutrients you need
A 60-minute on-site therapeutic massage to help you relax
Workshops on breathing, stress, and finding your way back to calm
Practical sessions on mindfulness, journaling, and body scanning
Exercise sessions including morning and evening Yoga classes, pilates and nature walks
Learn how your breathing influences your body, mind, and emotions and what you can do to reset it
Learn about the healing power of yoga as a tool to bring you great joy and calm in your life
All equipment provided including mats and blankets
Contact Us
Company: The Headwaters Lodge at Camp Glenorchy
Physical Address
42 Oban Street
Glenorchy, 9372
Airport Transfers
Coffee/Tea Facilities
Concierge
Day Spa
Ensuite
Internet Access
King Bed
Laundry
Non-Smoking Hotel
On-site Parking
Outdoor seating
Pets Allowed
Queen Bed
Restaurant on Site
Ski Storage
Wifi Internet
MinPrice: $2,499
Early Bird Special $2499 one person Regular Price - $2,699 one person