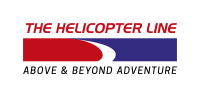 The Helicopter Line
Queenstown Panorama
Designed to surprise, this relaxed and leisurely flight takes in the dramatic panorama of Lake Wakatipu and Queenstown. You'll appreciate first hand how Queenstown earned its name; a town fit for the Queen. Surveying the kingdom, the silent tranquillity will descend upon you. 
This is bound to be the most memorable Queenstown activity you do!
Contact Us
Company: The Helicopter Line
Physical Address
Lucas Place
Queenstown, 9300
Price: $280
Child and infant pricing available


We provide courtesy transfer to and from Queenstown.


Monday : 8:00 AM - 5:00 PM
Tuesday : 8:00 AM - 5:00 PM
Wednesday : 8:00 AM - 5:00 PM
Thursday : 8:00 AM - 5:00 PM
Friday : 8:00 AM - 5:00 PM
Saturday : 8:00 AM - 5:00 PM
Sunday : 8:00 AM - 5:00 PM


Group Info: We can cater large groups of 200+. Please contact us direct for charter options.


Group Reservation Email: queenstown@helicopter.co.nz


Group Capacity: 200