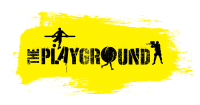 The Playground
Team building at The Playground
The Playground is Queenstown outdoor arena. We have our core activities and also the more classic team building activities.
We at The Playground love being able to customise our activities to suit each businesses individual team building requirements. No two groups are ever the same so we believe this should be reflected in the activities that are provided. Being flexible and adaptive through this process is what we do. 
We have Two Option Styles of Team building. Our fully trained staff will set up and run the activities with care and attention to detail. Either you come to our spectacular private location at the Foothills of Coronet Peak or we can come to you.
Option One:  Our Core Activities
We can offer our Rope Challenge, Bubble Soccer, Archery Combat, Human Foosball, and Paintball. These are physical, get you outside, active, and laughing. https://youtu.be/xtIF0pbxkic
Option Two: Adventure Team Challenge
Still outside,  a slightly slower pace, but still active and fun. Each activity lasts for approx. 20minutes. Think an amazing race-but Playground style. https://youtu.be/Awg_rCcxYBw 
Whether you want to do some team building or just have some fun, we have it covered. Let us know the demographic of your group, and we can suggest what we think will work best for the group. Contact us today to start planning your next team building event.
The Playground has teamed up with Wakatipu Wildlife Trust to offer a Corporate Social Responsibility (CSR) program. If you would like to know more about our CSR program follow this link. CSR program.
"The ability to play is critical not only to being happy, but also to sustaining social relationships and being a creative, innovative person." - Dr Stuart Brown
Contact Us
Physical Address
Alan Reids Road
Queenstown, 9300
MinPrice:

$15

MaxPrice:

$90
Our prices vary depending on how many activities, group size, whether we are going mobile or not. (guide: 3 activities for 100 to 200 is $45 p.p)


Transport options available


Monday:

09:00am - 08:00pm

Tuesday:

09:00am - 08:00pm

Wednesday:

09:00am - 08:00pm

Thursday:

09:00am - 08:00pm

Friday:

09:00am - 08:00pm

Saturday:

09:00am - 08:00pm

Sunday:

09:00am - 08:00pm



Holiday hours:

08:00am



Months of Operation:

Jan - Dec


Group Info:

The Playground specialises in Group bookings. We customise each booking to suit specific group needs.



Group Reservation Email:

info@theplayground.kiwi.nz



Group Capacity:

200