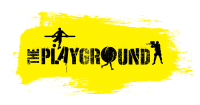 The Playground
Archery Combat and Human Foosball
Bring your team out to The Playground in our spectacular location only 15 minutes from Queenstown. 
Archery Combat and Human Foosball make the perfect combination. Archery Combat brings out the competitive nature even in the quietest of colleagues while remaining low impact. Human Foosball is a little more of low key but just as additive.
Archery Combat is like playing a game of dodge ball with a bow and foam tipped arrow. Two teams battle it out. This game is full of sledging back and forward between the teams and is the definition of team building.
Human Foosball is a game that bring the groups into a small area and invites two teams to work together while competing against each other. This game is highly entertaining for participates and onlookers while becoming incredibly additive.
Combining these two activities give the group the best of both worlds.
We also can offer these activities mobile. 
Give us a call to discuss options today to make your event memorable success.
Contact Us
Physical Address
Alan Reid Road
Queenstown, 9300
Price:

$60
Contact us for prices for large groups of over 50 people.


Monday:

09:00am - 8:00 PM

Tuesday:

09:00am - 8:00 PM

Wednesday:

09:00am - 8:00 PM

Thursday:

09:00am - 8:00 PM

Friday:

09:00am - 8:00 PM

Saturday:

09:00am - 8:00 PM

Sunday:

09:00am - 8:00 PM



Months of Operation:

Open year round


Group Info:

This activities are only suitable for groups of all sizes.



Group Reservation Email:

info@theplayground.kiwi.nz



Group Capacity:

200