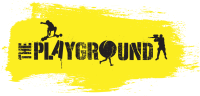 The Playground
Ropes Challenge
Bring your team out to The Playground in our spectacular location only 15 minutes from Queenstown and have a go at our Ropes Challenge.
Each component is set up to challenge participates in a different way. Some challenge their co-ordination or strength, while others will challenge their balance and depth perception. Many challenge the participate's belief in their confidence and own abilities. Our staff encourage participates to support and encourage each other as their colleagues slowly talk them through component that they are struggling with, helping them achieve success.
This course is designed to corporate groups in mind.
Give us a call to discuss options today to make your event memorable success.
Contact Us
Physical Address
Alan Reid Road
Queenstown, 9300
24-Hour Reception

On-site Parking

Outdoor seating
Price:

$30
Please enquire for groups rates for groups over 50 people as they will change.


Monday:

09:00am - 18:00pm

Tuesday:

09:00am - 18:00pm

Wednesday:

09:00am - 18:00pm

Thursday:

09:00am - 18:00pm

Friday:

09:00am - 18:00pm

Saturday:

09:00am - 18:00pm

Sunday:

09:00am - 18:00pm



Months of Operation:

Open year round


Group Info:

The Playground specialise in group activities and have many different group activities they can participate in.



Group Reservation Email:

info@theplayground.kiwi.nz



Group Capacity:

30