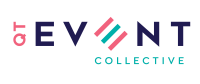 The QT Event Collective
Event, Conference & Incentive Management
Built on the premise of being agile and dependable in an ever-changing modern environment, The QT Event Collective was born. A collaboration of seasoned and passionate individuals, our drive to create the best events in Queenstown and beyond are at the core of why we do what we love.
With experience across all event types in cities around the world, The QT Event Collective knows the best people in the business to deliver all facets of your event. From event concept to content design and fresh event formats, guests will walk away with memorable & inspirational experiences.
Our services include:
·      Conferences, Events, Launches and Drive Programs
·      Exhibitions
·      Incentives 
·      Activities and Team Building
·      Creative Services
Whether you are a collaborator or looking for end-to-end event management solutions, we are on hand to bring your brief to life.
Contact Us
Company: The QT Event Collective
Physical Address
Open For Business : Yes


Monday : 9:00AM - 5:00PM
Tuesday : 9:00AM - 5:00PM
Wednesday : 9:00AM - 5:00PM
Thursday : 9:00AM - 5:00PM
Friday : 9:00AM - 5:00PM


Months of Operation : Open year round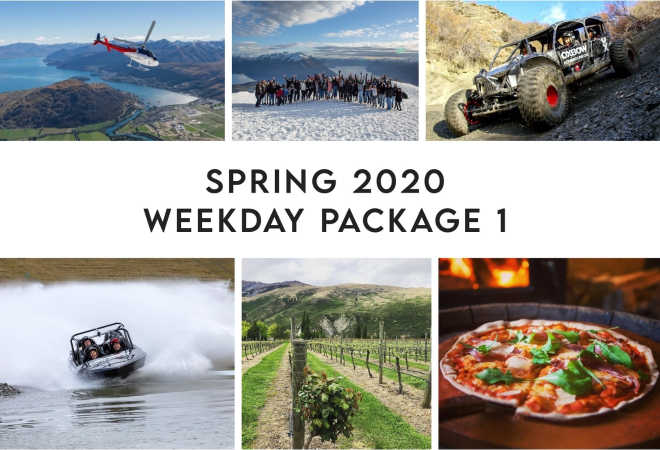 HELI, ADRENALINE & WINERY $​750 per person Groups 10-30pax We have joined with Queenstown's finest to create a day of unexpected thrills and adventure. Guests take flight for an unforgettable Heli Line helicopter experience, landing on a mountain top with a glass of bubbles in hand, before heading to Queenstown's newest adrenaline playground, Oxbow Adventure Co. Not only will guests get to experience New Zealand's only four seater Jet Sprint boat around a custom designed jet sprint lake, they will also jump in the 'Ultimate Off-Roader" all wheel drive vehicle and hit the clay target shooting range. Finishing the day in style, guests are hosted by Kinross Winery for a premium Valli wine tasting session and shared lunch before heading back to their accommodation. Terms and Conditions Apply - please visit the offer link for more details.
Valid until 15 December, 2020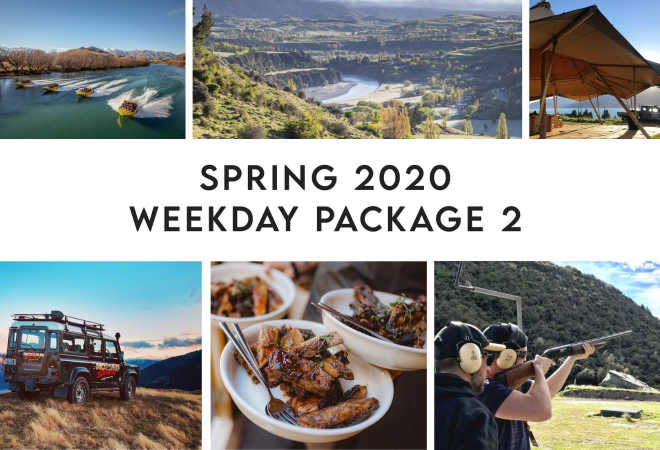 KIWI CLASSICS & TIPI DINING $​550 per person Groups 40-80pax Experience unforgettable thrills, spins and exhilaration across three different waterways with a 30-min KJet jet boat ride that leads you to an exclusive hillside for your guests to enjoy. ​ With incredible views of the Wakatipu Basin, try your hand at some classic kiwi activities with Break One Clay, including clay target shooting, archery and .22 target shooting. ​ An iconic Gather & Gold Nordic tipi will create the perfect spot to relax and enjoy a gourmet BBQ lunch by In2Food, before you embark on a Nomad Safari's 4WD adventure over Queenstown hill back to your hotel. Terms and Conditions Apply - please visit the offer link for more details.
Valid until 15 December, 2020