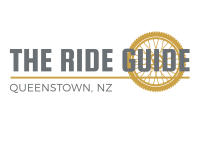 The Ride Guide Ltd
Private Mountain Bike Guiding, Transport & Coaching
Half Day Customised Trips
We pick the best trails around Queenstown to suit your riding and timeframe.
Single track, cross-country, sweeping views or adrenalin-fuelled downhill.
Includes Rude Rock, Hot Rod, Moke Lake, 7 Mile and much more.
Full Day Customised Trips
We can easily spend a full day near Queenstown or drive an hour or so into the heart of Central Otago, Welcome Rock or Glenorchy. 
You will return to your Queenstown base at the end of an exhilarating day of riding.
Includes Cardrona Bike park, Glendhu Bike Park & Alexandra.
Multi day and Private Packages
Customised multi day trips can include accommodation, airport pickup and heli biking. Or choose one of our packages:
Bob's Cove family adventure
Welcome Rock package
Advanced guided/shuttle combo
Glenorchy back country on e-bike.
All trips are private with maximum of 4 people on e-bikes or regular mountain bikes. With so many great trails to choose from we can find a ride perfectly suited to your fitness, skills and riding conditions. 
If you have your own transport we have qualified and experienced guides to show you the trails and drive shuttles if required.
Private Coaching
Beginner and intermediate coaching for up to 4 people on e-bikes or normal bikes. Minimum 2 hours.
Get in touch now and we can start planning your mountain bike adventure.
Contact Us
Company: The Ride Guide Ltd
Physical Address
Pickup at guest's accommodation
Wilson's Bay
Queenstown, 9348
MinPrice: $120
MaxPrice: $300
$120 per person, half day, group of 4 includes transport. $300 per person full day, group of 2 includes transport. $120 per hour private coaching.


Transport from your accommodation to the bike rental shops and the trails. Private taxi/shuttle service available.


Open For Business : Yes


Monday : 9am - 5pm
Tuesday : 9am - 5pm
Wednesday : 9am - 5pm
Thursday : 9am - 5pm
Friday : 9am - 5pm
Saturday : 9am - 5pm
Sunday : 9am - 5pm


Group Info: Private groups up to 4 people.


Group Reservation Email: finn@therideguide.co.nz


Group Capacity: 4